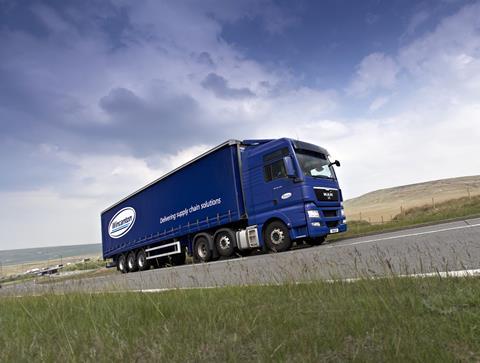 Wincanton hopes to thrash out its future involvement with Morrisons following the supermarket's sale of M Local to Mike Greene.
The logistics group was servicing the convenience stores business, which is now supplied by Nisa, under a contract with Morrisons for warehousing and distribution.
CEO Adrian Colman said he was in discussions with Morrisons over the future of the two redundant Wincanton-leased facilities in west London and the North West of England.
"It was a nice piece of work and convenience is something we're particularly good at in terms of logistics fulfilment," said Colman, who also does the distribution fulfilment for Sainsbury's c-stores.
"I'm sure we'll figure out what we do with these with Morrisons going forward." He added the deal was not massive for Wincanton and was worth about £10m to £20m of revenue.
Colman was commenting after Wincanton reported interim underlying pre-tax profits down 4.4% from £15.9m to £15.2m as underlying operating margins fell from 4.5% to 4%.
Revenues in the six months to the end of September were up 5.8% from £550.9m to £582.8m, while statutory pre-tax profits climbed 1.6% from £12.7m to £12.9m.
Colman said strong performance in contract logistics was "more than offset" by losses in the Pullman commercial vehicle repair and maintenance business as onerous home shopping contracts came to an end.
Colman told The Grocer that Wincanton's retail grocery team was doing "a great job" on service and cost efficiency.
He said the driver shortage was a pressing issue across the broader logistics sector. "We are really focused on that." Wincanton has group programmes that focus on recruitment, recognition, retention and training of drivers.
Another key issue was a lack of speculative build of good quality logistics space over the past five years so some of the demand was outstripping supply, Colman said.
"There are always warehouses available but the right spec in the right place seems to be in quite short supply."
He said this would present a challenge over the next couple of years but that it would be resolved when people responded to demand and started building more.