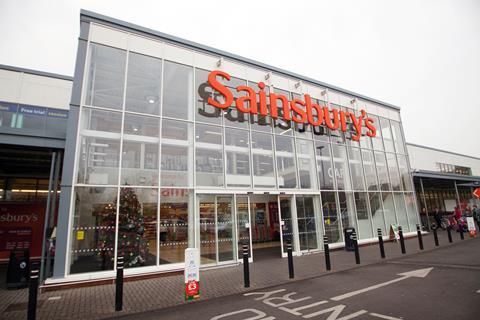 Sainsbury's has become the latest target of a right-wing boycott against grocery brands in the escalating Black Lives Matter protests after a statue of slave trader Robert Milligan was removed from outside the Museum of London in London's Docklands.
The call on Twitter to #BoycottSainsburys emerged after it was claimed that legendary ex-Sainsbury's CEO Lord Sainsbury of Preston Candover – whose Linbury Trust, set up by Lord Sainsbury in 1973 with his wife Lady Anya, donated £10m to set up the museum - ordered the statue to be taken down.
The right-wing agitators provided no evidence to substantiate the claim, adding only that Lord Sainsbury had donated nearly £8m to stop Brexit.
But Adam Leyland, editor of The Grocer – who has known the Sainsbury family for over 35 years – confirmed that no such order could have been made by Lord Sainsbury as he has Alzheimer's.
"The idea that Lord Sainsbury would instruct some unspecified person to take a statue down outside a museum his Linbury Trust helped to pay for is preposterous," said Leyland "He has Alzheimer's, poor man. Also, the Lord Sainsbury who donated nearly £8m to support Remain has nothing to do with the Linbury Trust or that museum. But these boycotters never let the facts get in the way."
The tag has since been co-opted on social media by anti-racist users in support of Sainsbury's and #BuySainsburys has began to trend, with many users joking that there will be better availability of online delivery slots now that racists have stopped shopping with the retailer.
Shopping in Sainsbury's knowing all the racists are no longer there #BoycottSainsburyspic.twitter.com/T5p1O2hYxl

— Miton (@MitonGafur) June 10, 2020
Read more
The boycott comes following calls for both Yorkshire Tea and PG Tips to be blacklisted. In a show of #solidaritea the two tea brands took a stand against racism and expressed their support for the Black Lives Matter movement on Twitter yesterday.
Far-right agitator Laura Towler tweeted: "I'm dead chuffed Yorkshire Tea hasn't supported BLM" to which Yorkshire Tea replied:
"Please don't buy our tea again, we're taking some time to educate ourselves and plan proper action before we post. We stand against racism. #BlackLivesMatter."
When others vowed to switch to PG Tips as a result, the Unilever brand replied: "If you are boycotting teas that stand against racism, you're going to have to find two new tea brands now #blacklivesmatter #solidaritea,"
Coop CEO Steve Murrells has also supported the Black Lives Matter movement. In a strongly worded criticism of the death of George Floyd, Murrells said he felt "compelled" to let all the Co-op colleagues know "I care deeply about you".
Sainsbury's declined to comment on the furore on social media.