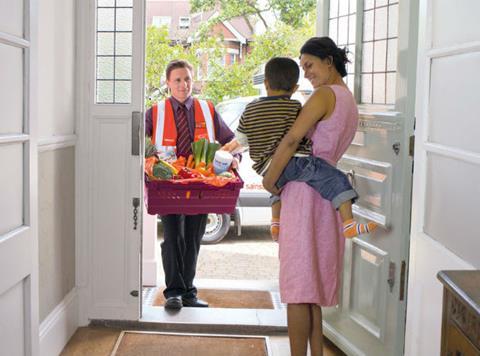 Sainsbury's is facing criticism from customers following its decision to swap printed receipts for emailed versions for online shopping.
The supermarket has come under fire for phasing out physical receipts and replacing them with automated versions in a series of tweets from customers.
The move has a particular impact on those shopping for those they care for or elderly relatives who have no access to the internet or emails at home. This is because at the time shopping is delivered, recipients have no immediate way to check issues with their products, such as substitutions, with the delivery driver.
Only shoppers who order their groceries over the phone will be able to request a physical receipt once the roll out has been conducted.
One customer pleaded with Sainsbury's to continue to offer printed receipts due to his vulnerable relatives not having access to the internet in their home. The retailer responded to the post saying customers who still require receipts could print the PDF version it emails to them.
Another shopper had a similar view, and called the move "unsettling" for his elderly parents.
Sainsbury's told The Grocer all stores that offer online deliveries or click and collect will only distribute e-receipts within "a couple of months" as part of its efforts to reduce its use of "unnecessary paper."
Around 90% of branches that offer online grocery deliveries or collections have already phased out physical receipts since Sainsbury's started the process in August.