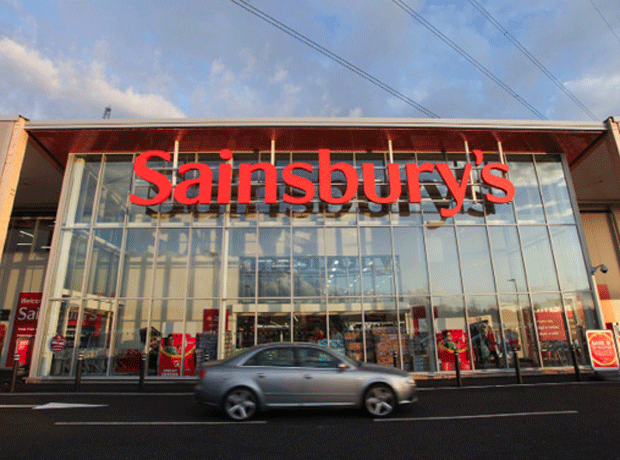 Sainsbury's has recalled six salad lines because of a potential link to an E.coli outbreak in which 15 people have fallen ill.
The recall relates to four By Sainsbury's and two So Organic lines of watercress and watercress salad mixes.
All date codes have been recalled on a precautionary basis.
The FSA issued a recall notice last night. It said Sainsbury's was recalling all watercress and salads containing watercress "due to a possible association with an outbreak of E.coli 0157 that has made 15 people ill".
Sainsbury's said it had tested all affected lines but no trace of E.coli 0157 had been detected to date.
"We are testing all similar products and have found no indication of contamination. We will of course keep customers fully updated," it said in a statement.
Shoppers who had bought any of the products from Sainsbury's since 1 August should not consume them and the products could be returned to stores for a full refund, the supermarket added. "We apologise for the inconvenience this may cause."
Investigations by the FSA, Public Health England and local authorities are continuing, the FSA said.
Vitacress – which supplies all six recalled salad lines to Sainsbury's – said it could not offer any further insight into the situation over and above the information already published by Sainsbury's and the FSA.
It had a rigorous hazard analysis and critical control point (HACCP) testing protocol in place for watercress, "from seed to pack," which "would have picked those sorts of things up," said Vitacress marketing director Huw Griffiths.
Vitacress was working closely with Sainsbury's but "the full picture will be difficult to ascertain this side of the weekend," he added.
The affected products are:
By Sainsbury's Watercress Leaves, 75g
By Sainsbury's Watercress, Spinach and Rocket salad, 100g
By Sainsbury's Watercress, Spinach and Rocket, 170g
By Sainsbury's Watercress twin pack, 2 x 35g
So Organic Watercress, 75g
So Organic Watercress, Spinach and Rocket, 100g
Other retailers
A Tesco spokesman said the retailer had provided information to the Food Standards Agency. "We're not implicated in any way," he added.
Asda said it would not be recalling any products as a result of the outbreak. "We haven't been affected by it," said a spokesman.
A Morrisons spokeswoman said the retailer was "not aware of any risk to any of our products" but its technical team was investigating in the wake of the Sainsbury's recall. Morrisons was not supplied by Vitacress, she added.
The Co-operative Group said it did not intend to recall any watercress products at present. "Our own-brand watercress is sourced from a supplier which uses geographically different growing areas, and both raw materials and finished products are routinely tested to assure their quality," a spokeswoman said.
Waitrose said it had not undertaken a recall and did not intend to do so. A spokeswoman said its watercress was supplied by Bakkavor.
Marks & Spencer said it had spoken to the FSA and had agreed that no action was required from it. "We will continue to closely monitor the situation," it said.