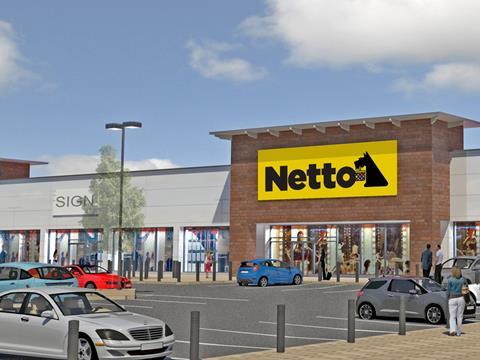 Sainsbury's is helping bring discounter Netto back to the UK.
The supermarket chain has formed a joint venture with Dansk Supermarked, which sold Netto UK to Asda in 2010, to trial 15 Netto stores by the end of 2015.
The partnership would combine Dansk's systems, infrastructure and low-cost operations with Sainsbury's grocery, product sourcing and property expertise, the companies said.
They will each invest £12.5m in the venture and expect to incur a post-tax loss of around £5m-£10m in the year to 31 March 2015.
Read this: What happened to Netto's stores in the UK?
They added that the stores would be a "complete departure" from the Netto format that was sold to Asda, offering "outstanding value and ease of shopping to customers and will feature a great fresh food offer as well as an in-house bakery offering fresh Danish breads and delicious Danish pastries".
"We are very excited about helping to bring the new Netto to British shoppers," said Sainsbury's CEO designate Mike Coupe.
"The joint venture provides a great opportunity for us to gain exposure to the high-growth discount market for the first time in partnership with Dansk Supermarked, whose expertise and values are a strong complement to our own."
He added: "If successful, this trial has the potential to open up a new long-term growth opportunity for us complementing our fast expanding convenience, online and non-food businesses, as well as our existing supermarket base."
The first of the trial stores is expected to open in the North of England later this year.
"It's great to be bringing a new twist to the rapidly growing UK discount sector," said Dansk Supermarked CEO Per Bank.
"The discount experience, operating model and systems of the Dansk Supermarked group, combined with Sainsbury's UK market insight, property expertise and logistics excellence will help deliver a discounter format we think UK customers will love."
Asda bought the Netto UK business in May 2010 in a deal worth £778m. The swoop included 193 stores averaging 8,000 sq ft. At the time, Netto said it wanted to focus its efforts on developing its business in Scandinavia and Northern Europe.
Read this: Inside Netto - From Denmark with discounts