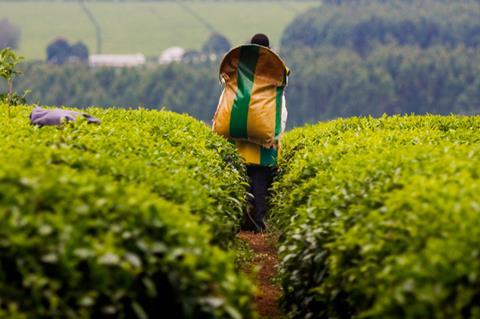 As the rising cost of living continues to squeeze household budgets and inflation runs at a 40-year high, getting value for money has never been more important. Waitrose's recent headline-grabbing decision to slash prices across hundreds of grocery favourites is just one example of how UK retailers are responding to the economic challenges facing shoppers.
But while affordability and fair pricing is important for people in the UK, it is essential for farmers and agricultural workers overseas. Many farmers across the world rely on the lifeline provided by Fairtrade, which sets a minimum price and provides a premium to deliver social, business and environmental benefits in the community, helping them to continue to produce goods amid a cost of living crisis and climate emergency. Now, more than ever, they need people in the UK to continue to buy their products.
After last year's COP27 summit, we know our planet will be a much hotter place in the coming decade. Communities in climate-vulnerable nations will be left to the mercy of unpredictable weather events caused by climate change. These include extreme temperatures, devastating droughts, hurricanes and floods.
Cocoa farmers in Ghana told us during their last harvest that they don't see a future in the crop because it's so difficult to grow. Research backs this up. A 2021 Fairtrade report shows not just cocoa farmers are affected: coffee, banana and tea farmers in origins ranging from the Caribbean and Central America to India are reporting the same problems.
Meanwhile, 93% of Fairtrade coffee farmers surveyed in Kenya said they were already experiencing the effects of climate change, and reported more erratic rainfall and an increase in pests and diseases such as thrips and coffee berry disease. This is the future farmers around the world now face, and it endangers their ability to grow our favourite foods.
The UK imports 40% of our food, and around 15% from low-income countries – so we, as a nation of shoppers and traders, have a vested interest in a continuous supply of good-quality imports. If farming doesn't pay, there's no guarantee producers will keep growing cocoa and coffee, for example, and UK shoppers might have to face a future in which these popular products are harder to come by.
We've seen the impact of this most starkly in coffee, where low prices, poverty and climate change have caused more Latin American farmers than ever to move north in search of better lives. Backing farmers by paying fair prices helps equip them to tackle these problems, and research demonstrates greater economic resilience within Fairtrade organisations.
Ghanaian cocoa farmer Emmanuel Obinim explained the scale of the challenge to us recently. He described how Fairtrade provides him with valuable protection, but even so, over recent months he has found staples like bread, fertiliser and oil are rapidly becoming unaffordable. He emphasised that farming has always been hard, but hotter temperatures mean the cocoa beans he produces are smaller and generate less income – his yield has dropped from 50 bags to just 17 and it continues to fall.
I am a firm believer that choosing Fairtrade is a simple way to take direct action for everyone during this difficult time. Without support from British businesses and consumers for fairer prices today, farmers like Emmanuel will find it even harder to tackle the economic challenges of the future.
So as Fairtrade Fortnight kicks off, my message is this: shoppers need to choose Fairtrade products when they can, and businesses must continue to invest in equitable, sustainable and ethical supply chains to secure the future of our favourite foods.