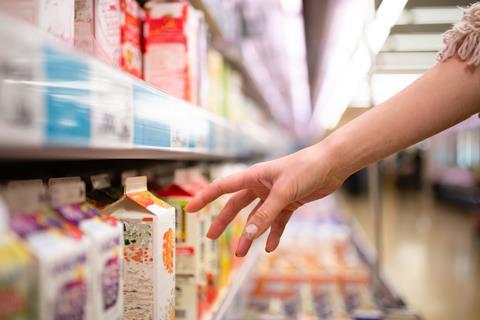 Rishi Sunak's Farm to Fork talks have focused on how to keep the supply of food affordable and avert the 'heat or eat' decisions facing many families. Faced with soaring inflation, the government is under pressure to cap food prices on essential items, following France's long-established model. Yet this relentless focus on 'food poverty' is a short-term sticking plaster.
Growing more of what we eat on home soil, as an alternative to importing cheaper produce, should be at the very heart of the food inflation agenda. Food price caps may simply push pricing pressure further down the supply chain, when we really need to be working towards fairer distribution of value. Cheaper food could also create cost elsewhere – for example, by promoting inferior quality that can negatively impact people's health or by exporting environmental degradation.
Instead, the government needs to invest in farmers and producers. The pressure on margins does not always get shared equally. As a result, many farmers are struggling to cover the cost increases they face in energy, fertiliser, feed and other operational items.
Supporting food producers through this time is vital. They are as critical to a healthy population as they are to a healthy planet. Investment in agriculture could also be of great benefit to our economy – by creating sustainable employment and a significant increase on the £127bn this sector contributes today.
Without EU subsidies, high rates of inflation are forcing farmers to turn off their greenhouses, sell their herds and cut down their orchards in order to mitigate their losses from the disappointing prices they are forced to take, and from the possibility of another labour shortage when the time comes to harvest. Farmers are struggling to recoup their investment or make a decent living.
The food supply chain relies on the goodwill of farmers to accept low margins from retailers, sometimes even prices below the cost of production. Escalating costs, alongside the requirement for new investment into modern and more sustainable farming practices, mean this is no longer viable. The losses are simply too high to sustain.
We are at risk of losing irreplaceable knowledge as farmers exit the industry or reduce production levels in response to the many challenges they are facing.
This 'silent strike' is a direct contrast to the bold 'take to the street' approach of nurses and doctors. Farmers are bailing because they were already struggling to break even before the subsidies changed. Now they need to find investment for more sustainable farming methods that new regulations require of them, and work out whether they can still afford to operate. They cannot go green when they are already in the red.
Sunak needs to address this urgently. To reap the environmental, social and economic benefits of agriculture, we need to reward farmers for growing food.
As Sunak's Farm to Fork review continues, we remind him that while supermarkets push all the pricing buttons, they are not the entire food supply system; something that is easy to forget as more brands disappear off the shelves in favour of retailer own labels.
The £30m investment he has pledged to support farming technology is an important first step. Technology has the power to transform how we produce food. The potential of connectivity, automation, big data, AI and greater precision to improve yields, manage costs and improve margins is exciting for farms and food businesses involved in feeding the nation. Yet further Investment is needed. And it needs to link to food manufacturing as well as agriculture technology.
Investment needs to align to clear objectives set by a national food council that is made up of business leaders, lobby groups, retailers and producers. Self-sufficiency and transparency in the food supply chain should be passed in law to protect our food industries and supply, both now and in the future.
Only then can farming and agriculture carve out a larger share of GDP and create positive returns, not just for food producers and shoppers, but also for the economy.