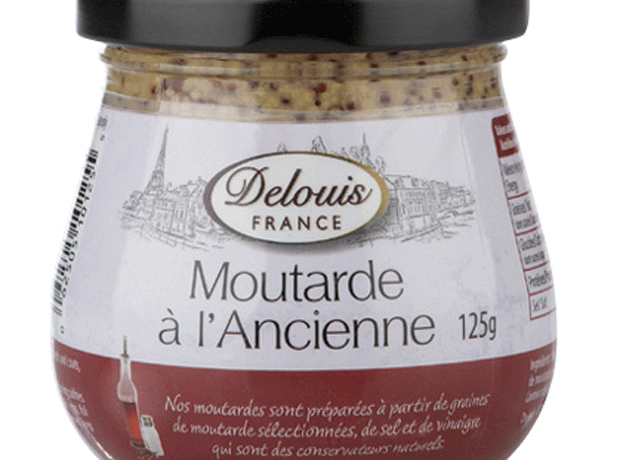 Delouis traditional French mustards
Launch: July 2013
Distributor: Bespoke Foods
Tapping into the appetite for old-school condiments, Delouis launched a range of traditional French mustards including Moutarde de Dijon, Moutarde a L'Ancienne and Moutarde a la Provencale. The mustards, made with whole mustard seeds, come in 125g jars (rsp: £1.35-£1.69/125g). Chloe Agache, brand manager for distributor Bespoke Foods, said they could be used both as a condiment and to "transform everything from gravies, dressings and marinades to stews".
Tropical Sun Caribbean sauces
Launch: March 2013
Manufacturer: Tropical Sun
Tropical Sun is capitalising on demand for Caribbean flavours with its Tropical Sun Bajan Hot Pepper Sauce (rsp: £1.49), Scotch Bonnet Pepper Sauce (rsp: £1.49), Fish and Meat sauce (£1.19) and Crushed Red Chilli Sauce (rsp: £1.49), which has won a 2013 Great Taste Award. The products are made in the Caribbean.
Amoy Special Selection Soy Sauce
Manufacturer: Amoy
Launch: February 2013
Amoy added two sauces this year as it makes the most of the strong growth in the Oriental-style cooking market. Amoy Special Selection Soy Sauce (£2.99/250ml bottle) has a more intense flavour and marks the brand's maiden foray into the premium soy market. Amoy also launched its Thai Sweet Chilli sauce (rsp: £1/150ml).
Ortalli Lemon and Apple Condiments
Manufacturer: Ortalli
Launch date: Later this year
Ortalli is adding Lemon Condiment and Apple Condiment (rsp: £3.99/250ml) to its balsamic vinegars from Modena. They have intense fruit flavours and a vinegar undertone. The Lemon Condiment suits fish, prawns, chicken and fresh fruits and salads. The Apple Condiment suits meat and French cheese. Both will go into Ocado.