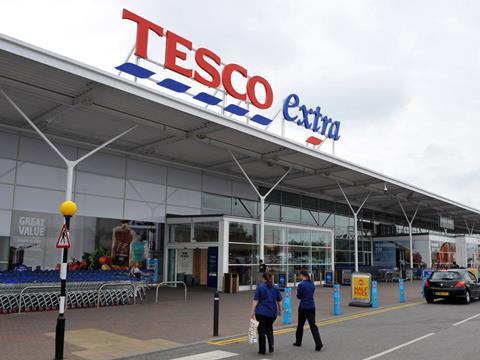 Tesco Handforth Dean won this week. First impressions were great with a "massive Christmas tree, stacks of mince pies and sweet displays" in its atrium, shared with M&S. All but one member of staff directed our shopper to items "with big smiles".

A close second was Waitrose Wimbledon with its entrance "filled with Christmas decorations". Shoppers were pointed to Christmas favourites with "cardboard arrows hanging from the ceiling". Stock seemed low in the fruit & veg section but "friendly" staff were working hard to refill. The checkout experience was less warm.

Morrisons Glasgow was a "bright, welcoming store with a festive feel". Three items were out of stock and staff explained it was normal to have none left "at this time of night". The cashier was very friendly but there was a mistake on the receipt.

Sainsbury's Deal felt a "little tired". A member of staff came off her post at the bakery counter to help look for items but another was "quite blunt". There was a wait for a checkout but more were opened.

Asda Rushden's entrance is on one side of the street and the car park the other - it wasn't well signed. There were "well organised Christmas promotions" on entry. Some "prices were difficult to read". Staff were polite but not always keen to be interrupted.

A "narrow" entrance led to "very untidy displays" in Aldi Newcastle-under-Lyme. In the store there were "empty boxes everywhere" and "abandoned trolleys in the aisles". Customer care wasn't a high priority with staff mostly "fire-fighting" to get shelves stocked.