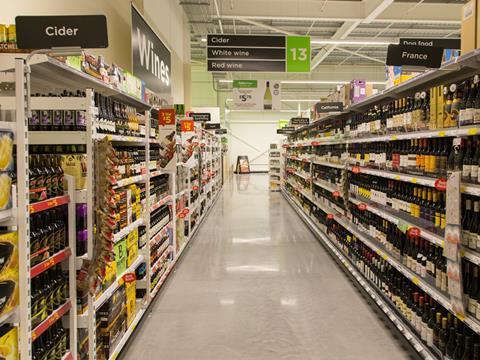 Asda in Glenrothes wins this week, scoring 80 points. The store seemed "well maintained and well lit, with clean floors" and offered full availability. Employees were also "friendly and helpful" and checkout was "quick and easy", though our shopper found her experience was "fairly difficult" thanks to a "wonky wheel" on her trolley and an "illogical layout".

Tesco in Telford was a "very straightforward shop" with "all items easily found". The store was "easy to negotiate" and staff managed "queries efficiently and effectively". It had every item on our list and checkout was "really quick".

Waitrose in Swaffham had a "lovely display of Christmas trees" outside the store and was "very busy". Our shopper noted there were "enough staff" to cope with the amount of shoppers. Senior members of staff directed employees and shop floor service scored fairly well, with staff giving help outside of their own aisles. It had two unavailable items.

Morrisons in Caernarfon had an "enticing bright display" of Christmas drinks just inside the entrance, along with a wall of seasonal goods. Staff were "polite, helpful and well-informed" and the employee on checkout was described as a "pleasure to deal with". The score suffered from having eight unavailable items.

Sainsbury's in Epsom was "fully decorated and prepared for Christmas" and was "very busy". It was a "pleasant experience" overall and scored full marks on checkout. However, the store had four unavailable items and the car park had "no clear signs" to the exit.