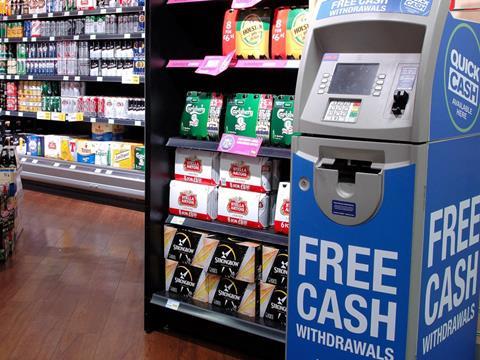 Convenience stores and supermarkets look as if they are once again facing a battle to get ATMs exempted from business rates - just when they thought they had won the long-running £500m dispute.

Property group Colliers International said it had learned that the government's Valuation Office Agency (VOA) planned to apply to the Supreme Court today to get a right of appeal.

Last month, the Court of Appeal ruled in favour of a group of retailers arguing that cash machines built into the front of a shop or petrol station should not be treated as separate entities for business rates. But John Webber, Colliers' head of business rates, said the VOA would seek to overturn this ruling.

The retailers involved in the case include Tesco, Sainsbury's and the Co-op, supported by independent cash machine operator Cardtronics Europe.

Webber said the move was "one of the most destructive and cavalier actions to retail jobs and public finance ever taken by public servants. It's just breathtaking".

James Lowman, chief executive of the ACS, described it as "another frustrating delay for thousands of retailers that are already battling the high costs and risks associated with offering free cash machine facilities for customers".

"We believe that free-to-use ATMs should be removed from the rating list altogether due to the essential service that they provide, especially in rural and otherwise isolated communities."

Colliers International branded the VOA's move as "a costly mistake" and a "petulant action" that could result in a further two-year delay before the case is resolved, should the Supreme Court agree to hear the appeal.

Supermarkets and convenience stores have 14 days to oppose the application but Colliers said the Supreme Court was likely to take up to next June to consider wither an appeal could go ahead.

Webber said: "Not only is this an enormous waste of taxpayers' money, but it will snatch away from hard-pressed retailers the much-needed refunds they have been waiting for.

"What we really need is for the VOA to get back in their box and instead of chasing the supermarkets, get on with dealing with the outstanding appeals that have snarled up the system since the start of this case."

Colliers estimates about 50,000 ATM cases are in the system that have not been deal with.

A Tesco spokeswoman said: "We aware of the application by the Valuation Office to appeal the decision. We consider that the Court of Appeal reached the right conclusion and we will resist the application given the vital role that ATMs play in the daily lives of our customers and our commitment to providing this service to them."

A VOA spokesman did not confirm the application, though she said it was likely it may be able to say more "in the next day or so. We are considering the implications of the Court of Appeal decision".