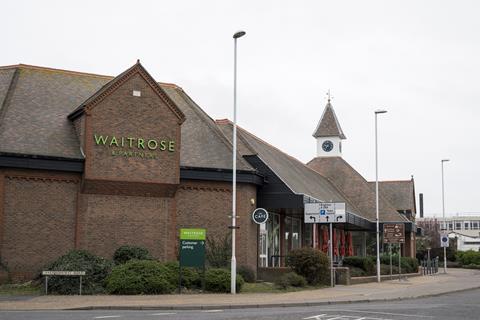 Waitrose wins for the second week in a row, with its Worthing store scoring 80 points. The store looked "bright and clean", while the shopping experience was "very positive" with "really helpful staff" particularly at checkout and "ample" staff on the shop floor to ask for help. The counter displays were "tidy and attractive" and the café looked "really clean and modern".

Tesco in Manchester was "busy and clean". Many of the shelves were "depleted" but restocking was being carried out. Staff were "busy restocking" but remained "helpful and accommodating".

Sainsbury's in Dundee did not give a "particularly positive" first impression as the entrance had an empty trolley full of cardboard boxes and "tired and stark" plants. Floors were clean but there was "widespread litter". Our shopper found the shop to be a "utilitarian experience" with "sad-looking" fresh produce.

Morrisons in Dereham disappointed our shopper with employees that were hard to find. Our shopper thought staff were "rude" - when asking for a supervisor's help she was asked if she had "looked properly". It scored just four points for shop floor service and 35 points overall.

But somehow, Asda in Sutton managed to get a worse score - just 24 points. The store gave a "chaotic and busy" first impression and our shopper felt store standards were "extremely poor". An empty crate in the fresh section meant she tripped over and the staff members she "managed to get hold of" were "not helpful at all". When asked for help, one simply shrugged.