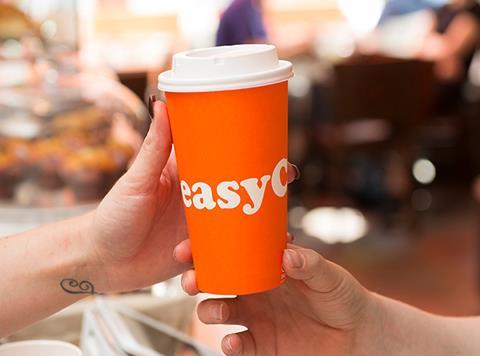 Mobile payments and loyalty marketing platform Yoyo has linked with EasyCoffee to provide a new app-based payments and loyalty scheme mechanism for customers.

The app, which will go live next year, provides "secure" mobile payment, an automated loyalty scheme, instant rewards redemption, voucher sharing and digital receipt collection delivered at the point of sale.

EasyCoffee will be able to capture fully anonymised customer basket data at the point of sale through Yoyo's application programming interface.

This will enable the coffee chain to analyse and segment purchasing behaviour to deliver personalised rewards, offers and in-store experiences.

EasyCoffee, started by EasyJet tycoon Stelios Haji-Ioannou and entertainment entrepreneur Nathan Lowry two years ago, opened its first shops in central London and has since expanded to Edinburgh, Hastings, Orpington and Dartford.
It plans to open 200 new shops by 2021.

"EasyCoffee's decision to combine its impressive growth plans with a new digital-first customer retention strategy shows just how important the customer experience now is on the high street - it can no longer be an afterthought," said Yoyo co-founder and chief executive Michael Rolph.

"Consumers want more than just another way buy their coffee. They want added value. Combining a fast and secure payment method with a loyalty programme that can be personalised according to an individual customer's behaviour is how retailers can provide this added value."

Nathan Lowry added: "We are so chuffed at our link-up with an experienced innovator such as Yoyo and look forward to launching in shops and vending UK wide."