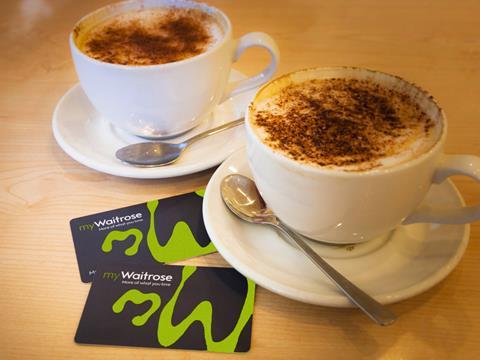 Brilliant or stupid? Either way, it's amazing it lasted so long. Waitrose axed free coffee this week because it was giving away one million cups a month, making it the biggest free coffee shop in the world.

Brilliantly popular, then. But a loss leader is stupid if it just makes a loss. What was introduced as a reward for loyal customers was being redeemed by anyone who fancied wandering in and helping themselves, and it was costing Waitrose thousands every week. Even when the freebie was launched in 2013, an independent coffee shop owner complained that "people are queuing at Waitrose before they open. Some are waiting 20 minutes to get their coffee."

Now customers will have to buy something before picking up a coffee cup. That won't dissuade some from buying a 5p mushroom to qualify, but most people will have more dignity. And Waitrose may have scrapped the offer but it won't go down as a BA/Hoover-type promo/fiasco. If anything it's just reaffirmed the perception of Waitrose as a friendly supermarket that likes to treat its customers well. And it was fun while it lasted.