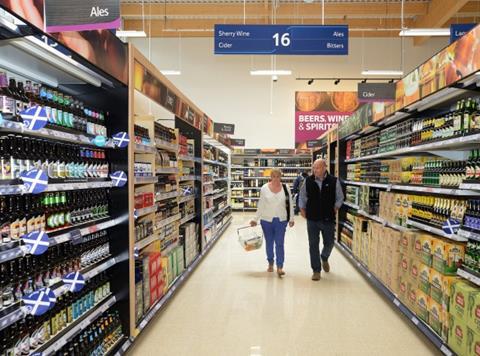 In a low-scoring week Tesco, Northampton won with 70 points thanks to strong availability. The store "appeared busy on entering" and was well stocked, but shop floor staff appeared "quite scruffy", with one in the fresh aisle looking like he was on his phone. Our shopper also felt there weren't enough services given the size of the store.

Waitrose in Oxford was a "very pleasant shopping experience", scoring full marks for shop floor service thanks to "smiling and genuinely jolly" staff, but lost points due to poor availability.

Asda in Bromborough had Christmas trees for sale at the entrance, which was "pretty ordered". The shopper found there was "not much fruit and veg" but staff were restocking. She thought the checkout experience "quite unprofessional".

The layout of Aldi in Abergavenny, Wales confused the shopper who also noted that "displays were not tidy" and the store was "much messier" with boxes and empty trollies in the aisles. But the employee on checkout was "endearing and friendly".

Morrisons in Weston-super-Mare had "many empty boxes and shelves" (replenishment was underway). Shop floor staff were "friendly and helpful". It dropped points on checkout, with the operator "more interested in chatting to her colleague".

Sainsbury's in Darnley, Glasgow was "quiet" and restocking was taking place. There were "empty boxes and packaging in the chilled section" and our shopper had to walk four aisles to find an employee to assist her.