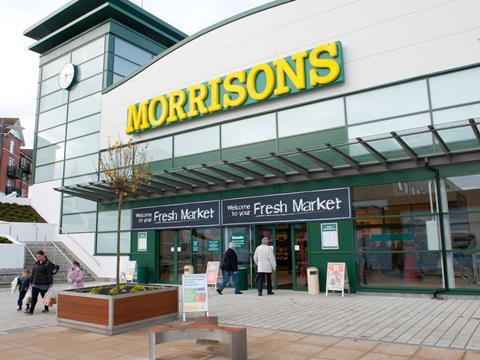 Strong customer service all round helped Morrisons Doxford emerge as this week's winner. A member of staff was working hard keep the car park free of litter and trolleys stacked neatly. "The café was busy but staff took the time to have a few words" and the ones restocking "were quick to take away empty boxes". Lyn on the till "was quick and efficient".

Asda in Harrogate and Sainsbury's in Exeter tied for second place. It was a bit "congested" in the entrance to Asda but "the store was very well maintained and stocked". Service stood out, with "James on the dairy section going out of his way to help". But there were "far too few checkouts open for a Saturday afternoon".

Sainsbury's in Exeter was "spacious and well ordered", and "the floral displays were colourful". Staff "were clearly under pressure to get empty displays restocked and some showed signs of annoyance at being interrupted" during this task. Availability was good.

"There were lots of gaps on the shelves in the fruit & veg area" at Waitrose in Sandhurst. The bread selection "seemed limited" and "was a little messy". But all staff encountered were "helpful, polite and friendly" and "overall it was a good shopping experience".

The car park at Tesco in Woolwich didn't impress with its "flickering strip lights, rubbish strewn around and abandoned trolleys". There were "empty boxes on the floor" and "lots of receipts on the floor by the checkouts" - where there was a long wait. Overall our shopper "wouldn't recommend this store to a friend".
Asda takes its first pricing win of the Grocer 33 year
1

2

3

Currently reading

Morrisons wins despite busy store