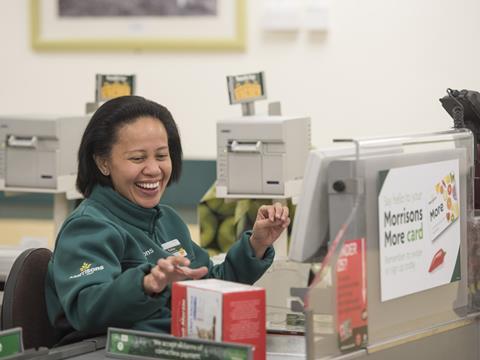 Morrisons triumphs this week with its West Kirby store in the Wirral scoring 73 points. The store is close to the beach and there were "lots of summer things just outside". The fresh section looked "nice" though some areas were sparse. There were top marks for shop floor service and staff helped our shopper to find items and "checked in the back" for items that weren't on the shelves.

Asda in Oadby came second with a "pleasant shop helped by friendly staff". Employees checked in stock rooms and "worked as a team" to help our shopper locate items.

Sainsbury's in Hamilton looked "big and inviting" with "attractive" displays. Staff were "nice but no real rapport was built". Our shopper found the shop "easy and stress-free" but listed the "overly complicated" car park and the staff as "poor points".

Tesco in Brackley was "very busy", thanks to the Grand Prix at nearby Silverstone. The soft drinks aisle was "very empty" and the ice cream section of the frozen aisle "virtually empty". Employees "focus seemed more on filling shelves" than offering assistance and none checked for extra stock for our shopper.

Waitrose in Worcester Park was overall a "pleasant store, clean and tidy" with "attentive staff" but it had seven unavailable items and shelves were "looking empty".

Iceland in Crawley was "generally tatty". Our shopper was surprised that as many as 10 "everyday" items were not available and was frustrated by the only available trolleys being large, making it "difficult to navigate around the aisles".