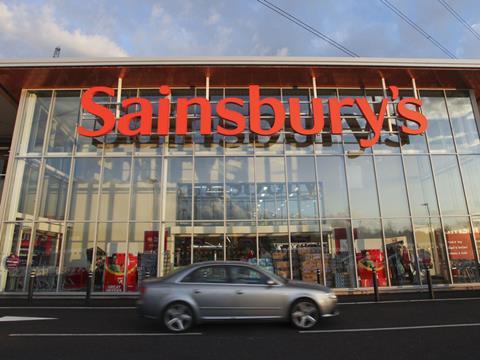 Sainsbury's Leven store won this week. It was clean and orderly, with "no huge displays but a tasteful rack of pot plants at the entrance". Chilled goods sections were "neat, tidy and well labelled" but a "few sections were empty". Staff were very helpful, using "handheld devices" to check stock. There was a bit of a queue at the checkout, but the assistant was friendly.

"A central covered walkway in the centre" at Tesco Bangor provided shelter from the rain. Inside, there was "a very colourful Christmas display" in the spacious and tidy store. Section managers were refilling shelves and rotating stock.

The upmarket refurb of Iceland's Clapham store impressed, with a "clean and fresh-looking" layout with oodles of space" featuring well-presented ranges, complemented by great availability and "outstanding" service particularly from staff, who seemed to take pride in their store (special praise goes to Claire and Timy on checkout), but this high street store had no car park and it also lost marks on layout due to its small size and lack of added services.

Morrisons Telford was "in good condition". At the entrance, trolleys were "stacked neatly" and promotional displays were "well organised and ordered". Staff encounters were mixed with one "chewing gum" while helping our shopper, though all offered to check stock. Items on offer seemed a bit "random" and after the tills so "too late" to act upon.

Asda Wolstanton was joint last. New trolleys were "a nightmare". It seemed frustrated customers had abandoned them outside. The entrance area was "a bit messy" with various displays of Christmas items and fireworks. "Narrow aisles" meant frequent "traffic jams". The checkout experience was poor with the assistant talking to the man on the next till throughout. "Goods were sent through at speed and just piled up but I don't think she noticed".

Waitrose in Horsham had five items out of stock. However, our shopper was "impressed with the layout and smart appearance" of the store. "Some signage had fallen off the shelves, fruit & veg displays were "average" but staff were "friendly and attentive".