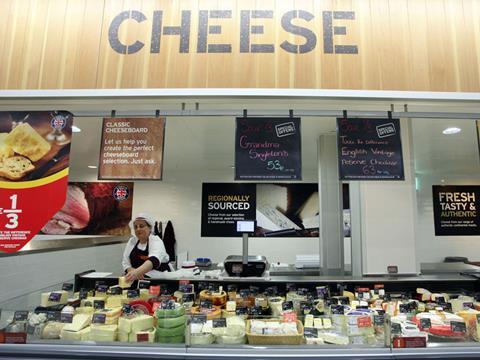 Sainsbury's takes its first win of 2018 with a score of 87 points for its Cannock branch. Our shopper enjoyed "a pleasant visit" to a "tidy, large and spacious" store with plenty of extra services. Staff were "excellent and very professional" and scored it full marks for shop floor service.

Tesco in Trowbridge was described as "easy to negotiate". Staff were "friendly and ready to help and it was clean and well presented". Although two items were unavailable, the shopper thought "the choice of products was very impressive".

Asda in Gorseinon, Swansea, scored top marks for shop floor service. Staff members were "friendly and offered further help" but four items were unavailable and our shopper remarked that "there wasn't much evidence of many organic fresh products stocked in this particular store".

One point behind was Waitrose in Glasgow, outside which there is one-hour-only parking. As it took our shopper "nearly an hour to complete the shop" she said she would not return because of this.

Morrisons in Chester-le-Street near Durham pleased our shopper "with the speed and ease" of the shop, which was "manned by cheerful and willing staff". Unfortunately, five items were unavailable.

Lidl's store in Morden was described as an "overall good experience" with only two items unavailable. Our shopper felt it "could do with more staff on the shop floor" as she had to ask the same employee for help several times. The store did not receive a good checkout score as the staff member there made "no contact or conversation at all".