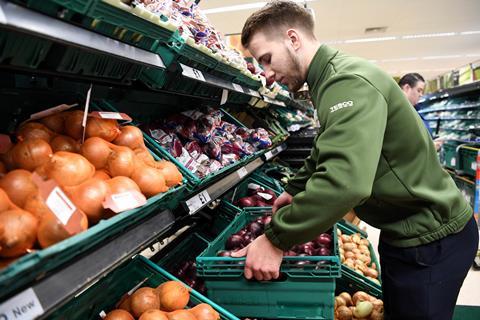 Tesco wins with its Bangor store scoring 72 points. On a busy Saturday afternoon, the store was "very tidy and impressive". Staff were "professional, thoughtful and helpful" and our shopper was "very impressed" with the proactive help offered, scoring the store full marks for shop floor service. There was a "varied, tempting and impressive selection" of goods on offer.

Morrisons in Burntwood was a "pleasant store" with a "logical layout". The entrance was "tidy and welcoming" and featured "neat, seasonal displays". One member of staff did not "offer to help or check" after being asked the whereabouts of an item, but most areas were "well stocked" and there were "plenty of good Easter offers".

Sainsbury's in Wakefield was "very busy". The fresh section had "lots of empty trays". There was "plenty" of staff and the range of services was "good". The deli and fresh meat and fish counters were "well under 50% full" but checkout service was "quick and helpful".

Waitrose in Banbury felt "very spacious". However, our shopper had to ask to try the in-store sampling after walking past several times without being offered anything. And when asking for an item to be located, the member of staff struggled and then resigned herself to "do not sell it" without checking further.

Asda in Basildon had "quite a few cages with rubbish or recycling unattended". Our shopper felt she wasted time looking for items in the fresh food areas as there was "no signage" to indicate which product was where. The staff were "neat and tidily presented".