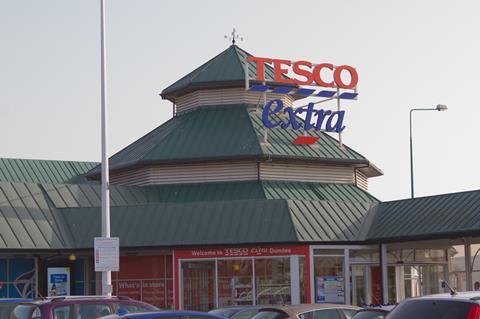 Tesco wins for the sixth time this year, with its Dundee store taking its fourth victory in the past four years. Our shopper found the experience "pleasant and easy". The store was "attractive" and the layout was "simple to navigate". Our shopper liked the "positive vibe" and found staff "friendly and helpful".

Waitrose in Lichfield was "tidy and well maintained". Our shopper found the store "pleasant" with "good stock availability". She particularly liked the fresh section as it was "well stocked with attractive displays". Staff were described as "friendly and helpful", and just one item was unavailable.

Sainsbury's in Bamber Bridge delivered a "positive" trip. The store appeared "ordered" and scored full marks for availability. Checkout service scored only eight out of 20 as the employee only spoke to say goodbye. Our shopper also noted the petrol station was a "nightmare", with long queues to get out.

Morrisons in Seaford looked "old and dated" and not all lights were working. Shop floor service scored well, with a staff member helping our shopper on a "number of occasions". It had five unstocked items.

Asda in Thamesdown, Swindon, was "spacious and attractive" at its entrance but the layout was "very confusing". Our shopper felt she had "walked miles" due to the "huge" size of the store. Customer service was both "extremely helpful" and "disappointing", with points lost as staff were collecting online orders and did not stop doing so to help our shopper. Seven items were unavailable.