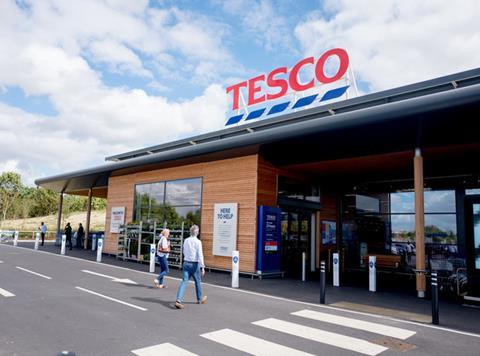 Tesco's Knockagoney Road store in Belfast won this week. It was a very busy Saturday morning and with in-store sampling at the entrance, "there was a bit of a bottleneck" but inside, plenty of staff were restocking shelves and they "were very cheerful, helpful and knowledgeable about stock". Two items on the list weren't available this week.

Our shopper was greeted by displays of "flowers and Easter eggs" at Waitrose Leigh-on-Sea. First impressions were of a "nice, well-lit shop". It was a relatively small store so had a limited range of services and three items on the list weren't stocked. Staff were helpful and suggested alternatives.

"An attendant was directing traffic in and out" of Asda in Monument Drive, Glasgow as it was so busy. The store "seemed organised" and in-store sampling of coffee and yoghurt was welcome. Staff were friendly but one didn't offer to take our shopper to look for an item and there was a mistake on the receipt.

The car park of Sainsbury's Urmston is at the rear of the store and our shopper was greeted with "a wall of greyed-out windows and doors as if the store had closed down". Inside it was "crowded and cluttered" with "lots of restocking trolleys, some unmanned". Two members of staff helped but neither offered to check stock.

Litter greeted our shopper at Morrisons in Swindon, and was still there an hour later. Inside "it seemed quite new and light" and "was tidy despite staff restocking shelves". Staff were "friendly" but didn't always offer to "check out the back for items". Availability was poor, with five items unavailable.