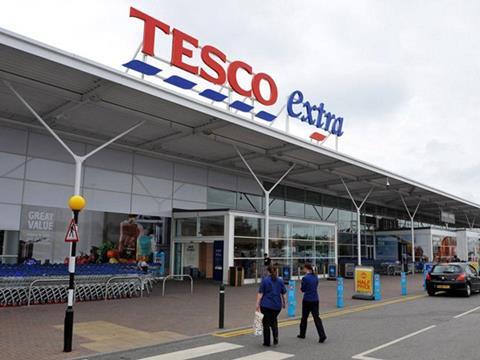 The "enormous" Tesco Shrewsbury wins this week with a whopping score of 95. Inside it was in "immaculate condition" and "all shelves were generously stocked". Staff went out of their way to help, and one "walked half the length of the store" to show our shopper to an item.

Asda in Eastlands was "clean, tidy and had a new café which seemed popular". Shelves were "well stocked and neatly presented". Staff were polite "but didn't offer to look for items or check stock levels".

Waitrose in Ramsgate, with its seasonal displays, "gave the impression of entering a lovely food market", but the store layout "seemed strange". Ray, on fruit & veg, was "a gem" and gave our shopper a free punnet of strawberries when a similar item couldn't be found. The checkout assistant "helped to organise the shopping to make packing easier".

Sainsbury's Ipswich was "surprisingly quiet for a Saturday morning and was clean and tidy". Staff were "helpful and friendly" and the checkout assistant "handled produce with care". Poor availability slightly let down the store.

The "fresh fruit displays had low stock and needed refreshing" at Morrisons in Beverley. The store was "clean and tidy" but staff "didn't engage or go the extra mile". All items on the list were available.

"Trolleys weren't neatly stacked" outside Iceland in Bishopbriggs. Inside it was "cluttered and there was no signage to indicate what was in each aisle". Our shopper "wasn't able to find a single member of staff to help" and availability was poor.