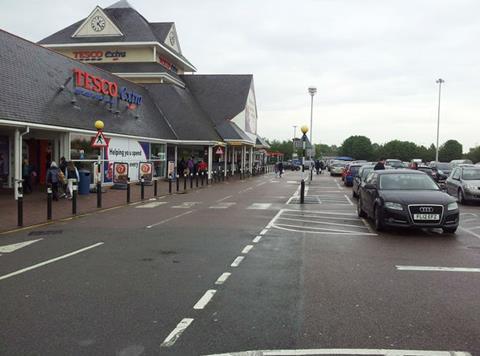 Tesco wins this week with 84 points. The "very large" Sandhurst store was "clean and well maintained". It was busy and staff were restocking but "it didn't feel overcrowded". Staff were "very helpful" and the store scored full marks on layout and checkout.

Sainsbury's in Washington was "quite busy" and a number of shelves looked "somewhat depleted". Staff were restocking and "noticeably tidying shelves". Although not all staff checked the stockroom for missing items, all were able to answer our shopper's questions. Our shopper found it "quick, easy and stress-free".

Asda in Bangor was "modern, bright and airy". The "clean and tidy" store had "polite, helpful and knowledgeable staff". The entrance was "attractive" but had a "lot going on" and our shopper didn't feel able to stop and look for fear of blocking the entrance. Seven items were unavailable.

Morrisons in Wellington was "very busy". Our shopper liked the "market-style flow of the store" and the "exceptional" free-from section. It was overall a "pleasant shopping experience" but there was a "lack of staff" available to ask questions and tidy shelves. And five items were unavailable.

Waitrose in Wymondham appeared to be "very understocked and hectic". There was an "attractive" Valentine's display at the entrance but "multiple" restocking trolleys "in the way". Our shopper did not find it to be the most pleasant experience and there were seven unavailable items. Employees were "very happy, polite and friendly".