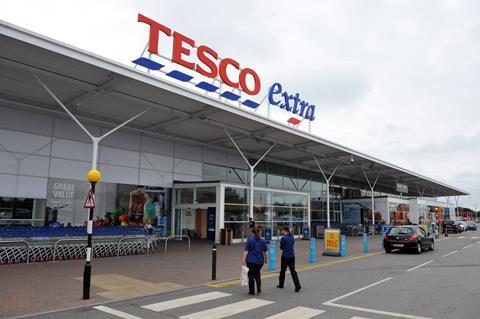 A second win in a row for Tesco, at its Consett store. It's also won before. Our shopper said it looked "very modern and eco with its wood and mirrored glass" exterior. It was "well-presented and clean" but some of the shelves were a little empty for this early Sunday morning shop, and staff were quite difficult to find, though "very helpful and polite". The queues were nice and short at the checkout.

"Attractive Mother's Day promotions" greeted our shopper at Waitrose in Poole. "Shelves were being stocked" but there were "still quite a few gaps". Staff always checked the stockroom for items and were "efficient and friendly". A member of staff collected the trolley and wished our shopper a nice day, but availability was poor.

Sainsbury's in North Cheam had a "confusing" and badly signposted car park. Inside it looked "really well kept" with "lovely, bright seasonal displays". Staff were helpful but the checkout assistant didn't make conversation. Three items on the list weren't available.

Parking isn't free at Asda Farnborough and there didn't seem to be an option to get it refunded. There were pretty floral displays for Mother's Day in the entrance and "it was busy". There were "lots of bare shelves in the meat section and staff were busy restocking". Some items seemed to be placed illogically and staff didn't offer to take our shopper to them.

There was "quite a lot of litter swirling around the Morrisons car park" in Birmingham and more inside. Staff were "well presented and polite" and "an extra till was opened" to cut queues. Availability was poor.