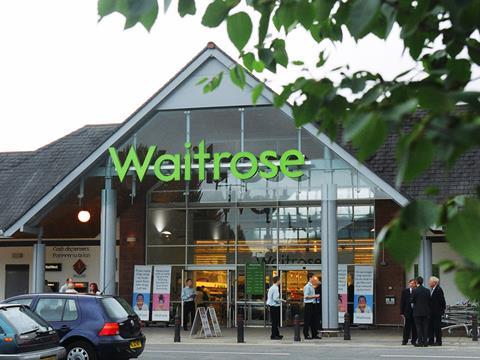 As the Grocer 33 year begins again, Waitrose Poynton pipped Asda Liverpool to become our first store of the week for 2015/16.

Waitrose's shop floor service received top marks with "all staff great in their responses". The "inviting" store had a "sensible layout" and a "good feeling". However, there were "lots of gaps in fruit and veg" and availability was poor.

Asda was "obviously an older store, but well-kept", and with decent availabilty provided a "fast, successful shop", despite a store layout that "made no sense". However, while staff in the chilled section were "excellent", fresh produce staff were "nowhere to be found".

Sainsbury's Leven equalled, or bettered, Waitrose in every respect but three out-of-stocks let it down. "Cheerful" displays created a good first impression, and the store was "tidy and clean". Fresh produce and chilled had availability issues this early Friday evening.

Morrisons Doxford Park achieved the best availability score of the week, but the "rather old" store lost ground elsewhere. Floors appeared "slightly dirty", the butcher counter looked "dated", and more checkouts "needed to open". Shop-floor staff were "generally helpful" though.

Apart from the car park, there was little going for Tesco Oxford, which left our shopper "annoyed and disappointed". The store was "shabby" and "badly laid out" with lots of empty spaces, and not a single member of staff to be found on the shop floor. The checkout assistant was "friendly" but this was "not a good shopping experience by any stretch".