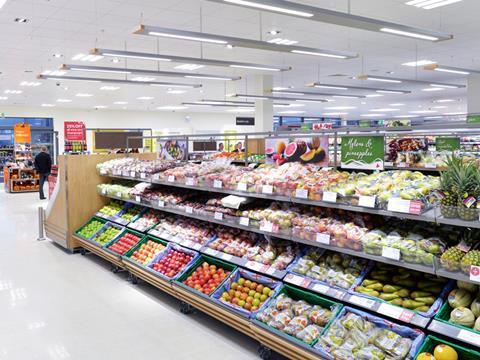 Waitrose won for the first time since October this week, with its Wellington store way ahead. With only two unstocked items and a "well laid out store" it scored full marks for shop floor service, while employees were "well presented, helpful and enjoying their work". The store looked tidy and the fruit & veg was "fresh and colourful".

Tesco in Welling came second despite a low score for store layout - our shopper found it "awkward" as "electric goods were mixed in aisles with shampoo and beauty products". The toilets were "not clean enough" with a number of soap dispensers not working.

In third place was Morrisons in Chorlton-cum-Hardy, with eight unavailable items. Staff were "neatly presented" but "none offered to check the store system" when they were unsure whether items were in stock. The store layout was thought to be "generally well laid out" but the self-checkout area was "too narrow and congested with ­promotional displays".

Asda's store in Blantyre was "extremely busy and noisy" despite heavy snow outside. Store standards received a low score as the restocking trolleys were "an inconvenience".

Sainsbury's was troubled by stock issues with a whopping nine unavailable items. Its Ripon branch was described as "tired and dated" with poor paintwork and parts of the chilled aisles "broken and falling off". Our shopper found the staff reluctant to check for products that were not already on shelves and said "the store itself, the stock, the range and the staff didn't make a great impression".