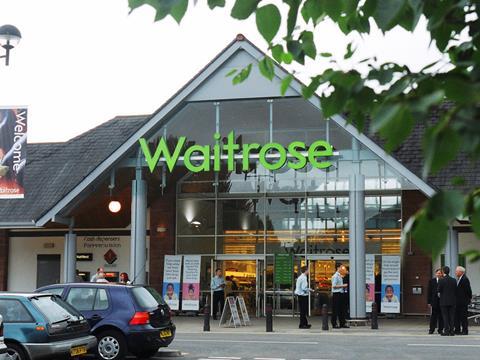 In a low-scoring week, Waitrose in Swindon was this week's winner. "The car park wasn't well signed" but the "front of the store was lovely and clean with loads of fresh flowers for sale". Inside, gaps on shelves "were being restocked". Staff were helpful and friendly but not all checked stock. It was busy and availability was poor.

Two points behind was Sainsbury's Wakefield. "The fruit & veg section seemed sparse" and "at the end of aisles were trolleys full of empty boxes". The layout was easy to follow and the "cheese/deli counter looked neat and very attractive". There were "almost as many staff as customers" and they were helpful in checking stock. Six items on the list weren't available.

The approach to Tesco Hanley is "extremely busy" and inside, the "fruit & veg was very sparse in places". Only some areas were neat and well stocked. Most staff "weren't wearing name badges" and one was "not the most pleasant but polite".

Tied with Tesco on 57 points, brickwork at the front of the Morrisons Lincoln store "appeared quite dirty". The fruit & veg section was well stocked but "there were gaps and rubbish under shelves". Staff were chatting at the tills and it seemed like "there were too many members of staff there and not enough on the shop floor". Availability was poor.

Asda in Rugby "was busy as a town centre store and felt like a lot was crammed into the space". The layout "didn't seem logical, with a tea display nowhere near the actual tea". Staff were helpful but didn't always check stock.