Meet the buyer… Jessica Morgan, trading manager for crisps, snacks & biscuits, Musgrave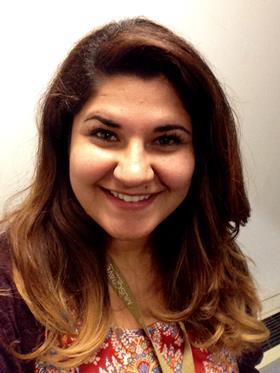 There's not much Jessica Morgan doesn't know about bagged snacks. Having joined Musgrave's impulse team straight from school she's now the main crisps and snacks buyer for more than 1,000 Londis and 170 Budgens stores nationwide. She started as an impulse team assistant nearly eight years ago, then moved up to trainee buyer before taking on her current role in 2012.
What do you love about your job?
The best thing about my job is the excitement. Crisps, snacks and biscuits is a really fast-moving area so there are new things to consider all the time. I love it when we have new product development that we can execute really well and deliver a win-win for everyone. I also love seeing retailers making new products a success.
What was the best launch in bagged snacks in 2014?
Our best launch for 2014 was probably the Walkers Deli Chips range in the sharing bag size. It enabled us to add a nice, premium offer into our sharing crisps selection that fits perfectly with the Budgens customer profile and the direction the brand is going in. Sharing is a key area for us so it was great to be able to add something new here and they were also really well-received with customers. We launched the product with a competition on our website which really drummed up interest from the start.
What's the best way for a supplier to approach you with a new product?
The best way is to approach is with a really cohesive plan. Coming to the table organised is key as I need to be aware of exact dates for launch, the customer profile the product is aimed at, what kind of marketing initiatives will support the launch and a real firm grip on the commerciality and figures. Sample packs also help. You really do need to be able to touch and feel a product in order to connect with it. What I'm looking for is how well it fits our customer profiles, the commerciality, and, perhaps most importantly, what the point of difference is – whether it can offer our customers something new and exciting of fill a gap in the market.
Any pet hates when approached by a brand with NPD?
Being too vague or unprepared. If I don't have all the details I really can't make the right decision and it's likely to be a non-starter. Also, being given too short notice as this means we're unable to pull-off a really successful launch.
How will the market shape up in 2015?
I think sharing will continue to grow as people continue to entertain at home, impulse purchases will remain high and the rise of healthy alternative snacks such as popcorn, pitta chips, popped and aired crisps which have added real variety for customers since being launched.
Next up: Healthier crisps sales boom