Meet the buyer…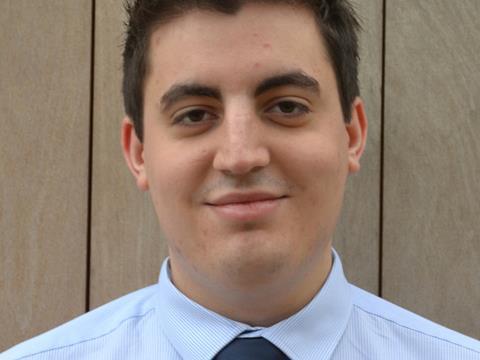 Peter Bridge, crisps & snacks buyer, Budgens
Peter joined Budgens in 2013 after leaving university, starting his career as an assistant buyer in soft drinks, moving on to seasonal goods and grocery before taking up his current role. He says he enjoys the fast-natured pace of buying, with every day different and a lot of scope for mixing social and people skills with more technical expertise and economics.
How would you sum up the past year in snacking?
PB: 2015 was a busy and interesting year in snacking, with lots of NPD from the major brands teamed with plenty of smaller suppliers trying to make their mark too. The health debate has played its part, but so have other trends like nostalgia, different flavours and some good old-fashioned fun too.
What was the best launch in snacking in 2015?
PB: The Walkers 'Bring it Back' campaign was really strong for us, our customers really got behind the retro flavours, we ran a competition to win a VW Beetle, so that certainly helped. Popcorn was a big winner too, with ever-more brands and flavours entering the market, but overall I'd say Walkers MixUps was the best launch. The novelty of the idea, popular flavours and the variety really captured the imagination of our customers.
How is health affecting snacking?
PB: Health is definitely a factor, people are thinking much more carefully about what they eat. There's no doubt that the rapid rise of popcorn is the result of this; people are also looking for more baked snacks too. We've had great success with the Ritz Thins.
How are traditional bagged snacks, such as crisps, faring against new incarnations such as popcorn, baked snacks, nuts and fruit-based snacks?
PB: There's no marked impact as yet of people opting for alternative snacks, it's been more about increasing options than seeing decline. One area that is experiencing challenge however is single packs, which are often being overlooked in favour of sharing bags.
What's the best way for a supplier to approach you with a new product?
PB: Preparation is crucial and the best way they can approach is with an informed and coherent plan not only for the launch, but for the longer term.
Any pet hates when approached by a brand with NPD?
PB: Quite simply, not giving me enough time to launch products effectively.
How will the snacking market shape up in 2016? What are the key trends?
PB: Snacking will continue to develop in 2016. Popcorn will grow, baked snacks will be in higher demand and singles will need some support or added excitement to help them compete with the sharing bags.