We've quizzed buyers from Bestway and The Co-op on the state of snacking. So how can players can stay ahead in the race for growth?
One of our 10 Things You Need To Know About… Snacking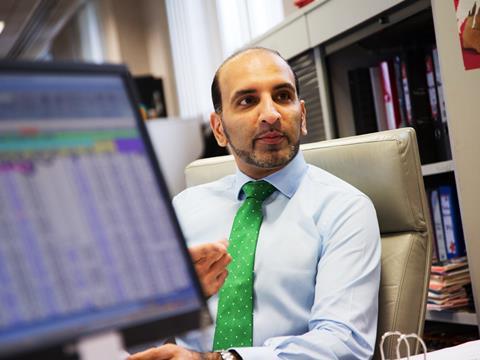 Haleem Sadiq
Category controller impulse, Bestway
Haleem has worked at Bestway his entire career, having joined as a graduate trainee in 1999. He has since worked his way up via general manager positions and is now category controller for impulse.
How would you sum up the performance of the snacks category over the past year?
HS: It has been a tough trading year for the symbols & independent sector with total till roll at -3.8% down in value terms vs the previous year. The snacks category has weathered the tough trading environment better than most with decline less than half the rate at -1.7% vs a year ago.
Consumer demand for the category remains strong with volume only -0.5% decline than a year ago, which is much stronger than other impulse categories such as confectionery and soft drinks.
We have seen a shift in consumer demand towards sharing as we continue to see the rise of social and sharing occasions, where the category plays a key role in 'big night in', key seasonal times, BBQs and sporting occasions which all pose further opportunities for the symbol & independent trade.
KS: The snacks category has seen a strong rise over the past 12 months. We experienced double-digit growth of 17% compared with last year alone. As a convenience retailer, we find this category performs extremely well. Shoppers are more inclined to grab impulse snack buys while on the go, which fits with the 'little and often' shopping trend.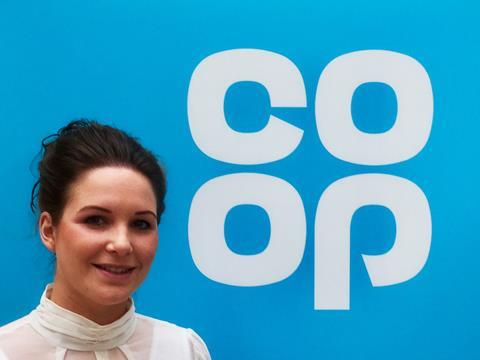 Kim Salmon
Buyer, healthier snacking & soft drinks commercial impulse team, The Co-op
Kim has been at The Co-op for four years, working across snacking and soft drinks buying teams. She launched the healthy snacking category into its food stores in 2015 and it has grown from strength to strength ever since. Away from work she is an equestrian and competes with her horse at weekends.
What was the best snacking launch in 2016, and why?
HS: Walkers Tear and Share was the biggest launch of 2016, generating £2.8m sales for the impulse channel. The pack has been so successful it generated 58% of all innovation sales in the category. Its success for the channel has been based on two key factors: an attractive retail proposition for the trade to support, with the trust of the Walkers brands meaning it built distribution fast; and secondly, the unique packaging and concept made the consumer pull-through strong.
KS: We strengthened our range proposition and introduced 32 new single-serve own-brand lines into the healthy snacking range. This range crosses the entire healthy snacking spectrum from raw health to permissible health and provides the customer with a healthy alternative to other on-the-go snacks.
How has your snacking range changed over the past year and what trends does this reflect?
KS: We have moved our healthier snacking offer to single-serve to ensure we support customers with portion control. We offer the choice of formats including bars, nuts and seeds shots, savoury snacking, rice cakes and dried fruit portions. Many of our lines are gluten free and some children's fruit snacking lines now include veg to bring sugar levels down. 'Healthier' has a different definition for different customers and we now offer a range to meet all those needs. We are looking to further innovate this year and next.
HS: Our range has changed in three ways: firstly, the introduction of more £1 PMP sharing lines in the category to capitalise on increased consumer demand and supporting innovation in this space. This is a great way to increase everyday value to the shopper on big snacking brands like Doritos, Walkers, McCoy's and Hula Hoops.
Secondly, at Bestway we realised we had a significant under-trade opportunity in the multipack segment, something that other symbol retailers had a large offering in to take advantage of this segment, which makes up 10% of category sales. Bestway introduced a small range of multipack options for their symbol and Best-One customers, allowing them to offer year-round great value for shoppers coming in to top up on multipack crisps.
Thirdly, supporting the growth of premium sharing, which is a small but growing area for symbol retailers to drive incremental cash through the tills.
How are changing perceptions around health affecting the category? How are traditional bagged snacks faring against 'healthier' ones such as popcorn, nuts and snack shots?
HS: Traditional bagged snacks still remain the largest part of the category and deliver 96% of the value in the category. Better-for-you and popcorn deliver the remaining 4% but are growing +15% y-o-y in value terms as, increasingly, shoppers are looking for healthier options to enjoy as a snack. Understanding that almost a quarter of shoppers actively avoid the category over concerns it is too unhealthy, 40% of the category growth in the next five years will come from the better-for-you segment as brands and products are reformulated and innovation is added.
However, the key for the impulse channel is educating symbol & independent retailers on the growth opportunity of this. The bestselling line in Better-for-You (Walkers Baked Cheese and Onion) is distributed in less than 5% of stores whereas it is stocked in 70% of the small grocery outlets. So this presents a huge opportunity to start listing a core range of healthier lines.
KS: Healthier snacking is in huge growth, with a 63% increase from 2015 to 2016. Traditional snacks are still in growth, however it's a clear trend that shoppers are seeking healthier ones more. This ranges from nuts to healthier savoury and sweet snacks.
What are the key trends to look out for in 2017?
HS: The continued growth of sharing as social occasions rise and the segment continues to be picked up more and more by younger consumers. There will also be more innovation in the better-for-you segment to meet a growing opportunity around healthy and functional snacks, which balance positive nutrition and taste.
KS: Permissible snacking is a growing trend and portion control shows no signs of slowing down throughout 2017, hence our move to single serve with our NPD.
Previous article: Revealed: Brits snack more on yoghurt, fruit & vegetables
Next article: Lion's share: Walkers dominates sharing NPD
10 Things You Need To Know About... Snacking
1

2

3

4

5

6

Currently reading

The great snack race: healthy lines & sharing bags sales rise

7

8

9

10

11