This article is part of our 2016 Soft Drinks Digital Feature.
Can sugar ever be a virtue in today's obesity-obsessed world? Can energy drinks be marketed to a wider audience without the use of boobs, rock music and extreme sports? And what happens when you want to chill out instead of getting pumped up? Can soft drinks help then?
With the soft drinks industry still processing George Osborne's sugar tax announcement and the potential impact it could have on their businesses, we've teamed up with creative agency RPM to find out. Here's what they came up with…
COLO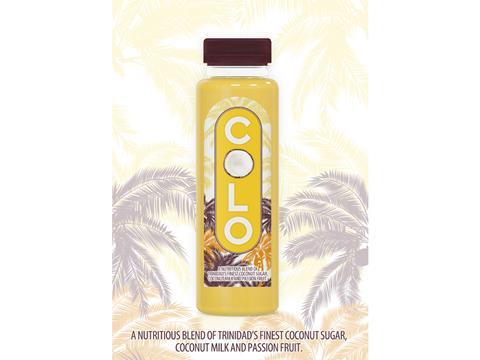 RPM believes sugar doesn't have to be demonised – it just needs to come from the right source. Colo is made from a nutritious blend of Trinidad's finest coconut sugar, coconut milk and passion fruit, making it a real champion of Caribbean produce.
"It's just an honest drink. It says 'this is what we are, this is what we do, and this is where it comes from'," explains Stuart Thompson, creative innovation director at RPM. "The idea was working with the local farmers to create a Fairtrade production cycle for the coconut sugar and use other of the coconut's elements, such as its milk, to produce a really high quality drink that is all about the sugar but in a good way."
So, how can you make sugar a virtue? You look at it holistically. "We wanted to give sugar a face. This could be in a similar way that we have seen with chocolate and coffee where people talk about their farmers and, for example, helping people get out of gangs and into the coffee industry," Thompson explains. "This means it won't seem like some mass-produced white granulated sugar that comes from a factory. It comes from a natural thing that has gone through people's hands and now it is with you."
Of course, coconut sugar is still sugar, yet it's not the same as the standard stuff. It's lower on the glycemic index than refined sugar and contains iron, zinc and calcium, suggesting their could be an opportunity to appeal to more health-conscious, sporty types. Colo's target audience is 18 to 45-year-old health-conscious people who want to enjoy something sweet from time to time and not feel guilty about it. "By being able to track the ingredients back to source, consumers would feel more connected to the product," Thompson adds.
Pip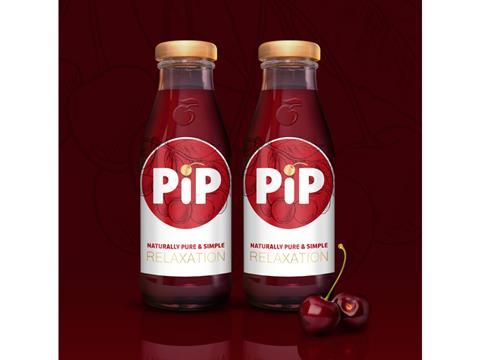 Pure and simple relaxation – that's Pip's motto. This 200ml bottle of pure red cherry juice is designed to be drunk in the evening to help consumers relax before bedtime. Think an Activia or Yakult-style drink but at the opposite end of the day.
"Cherry juice doesn't numb you or put you to sleep but it levels your body out and gives it the best possible chance to give you a good night's sleep," explains Thompson, noting research that indicates it could be good for helping insomnia. "It's as pure and simple as it sounds. We'd use really high quality juice, preferably from a local organic source, and leave as much goodness in as possible."
It's about going straight back to basics. "The problem with putting something in to bring your energy levels up means they've got to come down again and vice versa. By putting something like this in it just helps achieve your body's natural balance," he adds. Pip would be sold at a premium – taking a similar stance to existing pomegranate product Pom.
Zest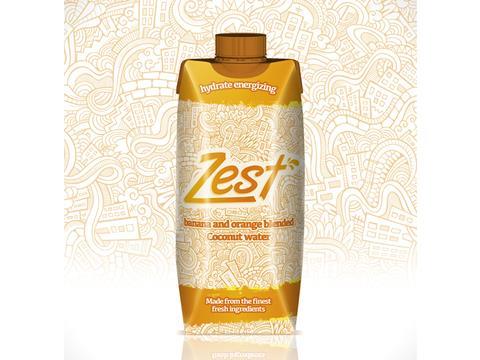 From the jungle to your jungle, Zest offers a natural boost to help get you through the day. Sure, it doesn't look like a traditional energy drink but that is exactly what RPM was going for. With health a consideration for many consumers, Zest is made from banana and orange blended with coconut water – tapping the burgeoning coconut water market.
"When consumers have a traditional energy drink such as Red Bull or Monster, it feels like they're charging themselves for an all-nighter as a student, for example, or taking part in some extreme sports," says Thompson. "With Zest we wanted to dial down the amount of energy by making it from a natural source, which will help make it more accessible. It fits with your average person as opposed to your outrageous athlete."
The brand has also been designed to appeal to drinkers' growing adventurousness. "The advertising tagline 'natural energy for the urban jungle' sums up everything the idea is about," Thompson explains. "We take ingredients from the tropics and bring them to you as unprocessed as possible to give you ingredients to help you survive in the modern day jungle."
In association with: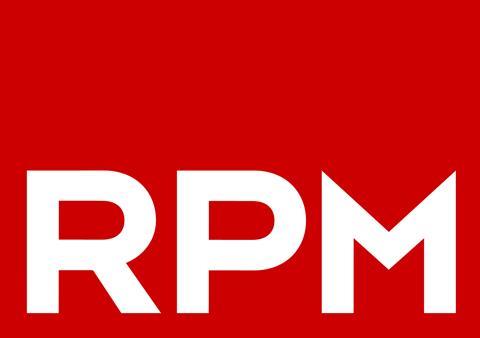 RPM creates ideas people want to spend time with. We're an independent creative agency who believes in purposeful brand experiences that change consumer and shopper behaviour. We have been doing this since 1993. We believe that as humans, we trust people who do what they say, and it's no different when building brands. Brand actions create consistent experiences, whatever the channel; and consistent brand experiences gain greater cut-through.
We create brand experiences in the channels that are in closest contact with consumers: live, retail and digital. You'll find us to be 150 action orientated, money where your mouth is, kind of people.