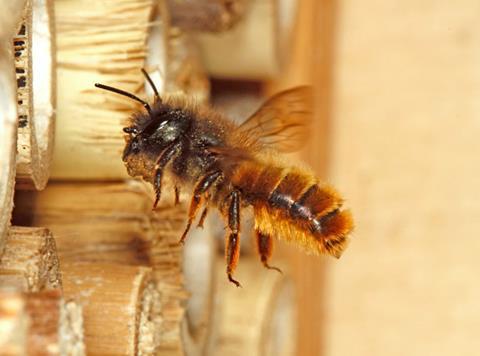 A new bee-friendly natural pesticide made from essential oils could be available to UK fruit growers in two years.

The pesticide, known as 3AEY, has been developed by Gloucestershire-based Eden Research to tackle botrytis - a fungal disease responsible for the loss of about 20% of the world's fruit and vegetable crops.

It was approved by the EU this week for use on wine grapes in Malta and should gain authorisation across the rest of Southern Europe within the next few months.

Eden Research CEO Sean Smith told The Grocer that Central Europe, including the UK, would be the next target region for launch.

"We develop the technology, patent it and license it, so the speed with which it hits markets will depend on how fast our licensees pursue it," he said. "But botrytis is a major issue in the UK and so there has been a lot of interest."

Trials suggest the pesticide can also treat soft fruits and curcubits, and Smith said licensees were likely to seek label extensions for use on those crops.

He added Eden was in the process of developing more pesticides to tackle different plant pathogens using the same technology.

"We are basically taking the active ingredients from essential oils and combining them in a time-release capsule produced from yeast cells."

Eden's all-natural pesticides have been shown to be harmless to bees. "As a part of our EU registration we had to show that our product had no adverse effects on honey bees," said Smith.

It is also competitive from a cost perspective, he claimed.

British Growers Association CEO Jack Ward said the UK fruit industry would welcome a new bio-pesticide. He added the industry was losing chemical pesticides faster than bio ones - with implications for crop health.