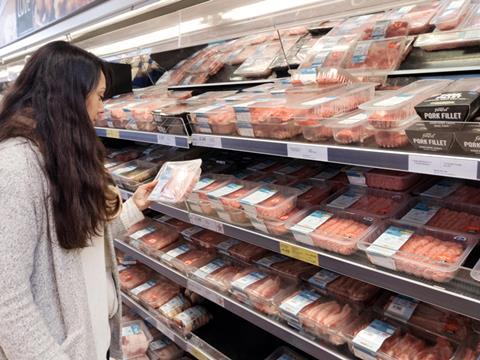 The post-referendum currency swing could result in a lot more British meat on supermarket shelves.

The fall of sterling against the euro is making British meat increasingly competitive against EU imports, giving supermarkets and processors an added incentive to look closer to home, sources said this week.

Having been about 10p per kilo more expensive than the EU average, UK pork is now 10p-15p per kilo cheaper, and the British pork market "is on fire", according to AHDB Pork strategy director Mick Sloyan.

EU pig prices have been rising since May due to tightening supply across the Continent and increased demand from China, and had already crept above UK prices at the end of June.

The post-referendum exchange rate movement made the gap even bigger - and has significantly improved the attractiveness of British pork to processors and retailers.

Although it is too early to see the impact on shelves, producers hope the dramatic switch in price differential will help reverse a downward trend in British pork facings, which had fallen 6% year on year in May 2016, according to the latest Porkwatch survey.

Similar reports are coming in from the beef processing sector - with the exchange rate working in the favour of UK producers by increasing the competitiveness of British versus Irish beef.

"The more favourable sterling-euro exchange rate, where £1 is currently equal to approximately €1.20, will have helped domestic cattle compete more aggressively with their counterparts from across the water," says Debbie Butcher, AHDB senior market analyst for beef and sheep.

The latest AHDB beef and lamb country of origin survey showed British beef facings in supermarkets have increased to their highest level since August 2014, up from 81% in January to 85% in June.