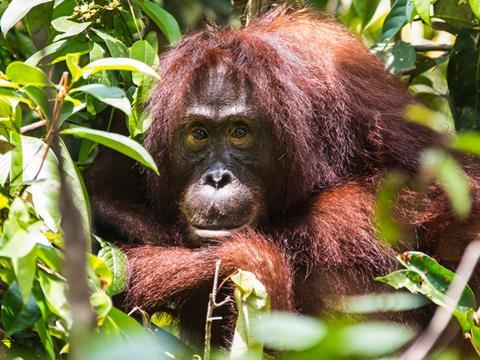 Iceland has pledged to remove all palm oil from its own label food by the end of 2018 to tackle "devastating" rainforest destruction in south east Asia.

The frozen food specialist said it was making the radical move, which would be a UK first, because it didn't believe it was possible to source palm oil sustainably.

Iceland has already removed palm oil from 50% of its own label range, with all 130 products containing it set to be reformulated by the end of the year. It has also launched 100 new lines without palm oil so far this year, and by the start of 2019 will have launched more than 200 new lines without the ingredient.

Palm oil, which is widely used in food products, cosmetics and biodiesel, is one of the biggest drivers of rainforest destruction across south east Asia, and has been blamed for the collapse of the world's orangutan population.

Iceland MD Richard Walker, who visited Indonesia to see the "environmental devastation" caused by expanding production first hand, claimed there was "no such thing" as guaranteed 'sustainable' palm oil available in the mass market.

"Until Iceland can guarantee palm oil is not causing rainforest destruction, we are simply saying 'no to palm oil'," he said.

"This journey has shown me that, currently, no major supermarket or food manufacturer can substantiate any claim that the palm oil they use is truly sustainable, as the damage being caused to the global environment and communities in south east Asia is just too extensive."

The move was welcomed by Greenpeace, which warned time was "running out" for wildlife, the climate, and everyone who depended on healthy forests for their survival.

"Iceland has concluded that removing palm oil is the only way it can offer its customers a guarantee that its products do not contain palm oil from forest destruction," said John Sauven, executive director of Greenpeace UK. "This decision is a direct response to the palm oil industry's failure to clean up its act.

"As global temperatures rise from burning forests, and populations of endangered species continue to dwindle, companies using agricultural commodities like palm oil will come under increasing pressure to clean up their supply chains."

It comes after Iceland in January became the first UK supermarket to pledge to stop using plastic packaging across its own label range within five years.