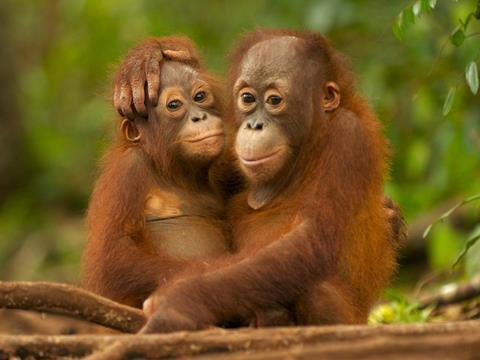 If you thought the world's unquenchable thirst for palm oil was only bad news for orang-utans, think again. Indonesian palm oil giant Indofood has been sanctioned by the Roundtable for Sustainable Palm Oil (RSPO) after an investigation at one of its units – comprising two palm oil estates and a palm oil mill – found evidence of "grave and methodical" breaches of international labour standards.
According to the RSPO complaints panel, investigators found over 20 violations of RSPO principles and criteria, as well 10 violations of Indonesian labour laws. Among the core International Labour Organisation principles breached were discrimination at work; threats or intimidation; freedom of association and the right to collective bargaining, it said.
Although no evidence was found of child labour – one of the issues raised in the original allegation against Indofood – the list of violations that were identified makes for such damning reading that the RSPO's admonition, while an important step forward for labour rights in palm oil supply chains, is a bit underwhelming.
It has only suspended the sustainability certificate of the mill and estates where the investigation took place, but the wider company is allowed to keep trading in 'sustainable' palm oil, despite concerns raised by NGOs that this sort of labour abuse is systematic across its plantations. "It is contradictory for Indofood to continue to sell palm oil under the auspices of sustainability in its wider operations while having one certificate suspended," claims Robin Averbeck, agribusiness campaign director for the Rainforest Action Network (RAN).
The RSPO complaints panel has ordered the relevant certifying bodies to re-audit Indofood's other certified palm oil units within three months, which will hopefully get to the bottom of whether these problems are more widespread, but campaigners still have some reservations. "Our research suggests the certification bodies who carry out these audits are not strongly equipped to uncover labour violations," warns Averbeck.
Indeed, this whole affair casts some serious questions over the RSPO's ability to protect the rights of workers in the palm oil supply chains it is certifying as sustainable.
Not least because it was made aware of alleged labour abuses at Indofood plantations and mills two years ago.
The RAN, International Labour Rights Forum (ILRF) and Indonesian labour rights organization OPPUK first raised a formal complaint against Indofood in October 2016 after publishing a report claiming it was breaking the RSPO principles and criteria and Indonesian labour laws. They subsequently published a second report a year later, giving what they claim was more evidence RSPO principles and criteria were being violated.
But the RSPO decided to allow the mill and its estates to remain certified while it carried out its own investigation, which according to Averbeck, took so long because the sustainability body had never carried out a labour investigation before.
Which means that for over two years, palm oil from these facilities has been certified as 'sustainable', despite the fact, as the RSPO's investigation has now shown, workers were being subjected to conditions that were both unethical and illegal.
Hopefully, the RSPO has learnt some important lessons from this case, and future complaints over labour abuse will be dealt with more swiftly and strongly. In the meantime, brands would do well to act on the advice of the RAN and sign up to No Deforestation, No Peat, No Exploitation policies, which go beyond the demands of the RSPO to give better protection to workers, the environment and endangered orang-utans.