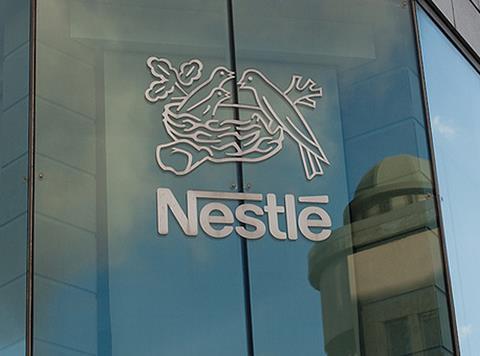 Global food giant Nestlé has found evidence of slavery, abuse and child labour in its Thai seafood supply chain - and warned "virtually all" companies sourcing from Thailand face the same risks.

The company yesterday (24 November) published the findings of an investigation by labour issues NGO Verité, which it commissioned in early 2015 to investigate allegations of forced labour, trafficking and poor working conditions of foreign migrant workers in the Thai fishing industry.
Nestlé said it sources seafood from Thailand for its ready-made and frozen meals, nutrition products and pet food.

Verité's investigation focused on six production sites in Thailand - including three shrimp farms, two ports of origin and one docked fishing boat - that had been linked with fishmeal supplied to farms producing whole prawns for Nestlé.

It found "indicators" of forced labour, trafficking and child labour, as well as poor working conditions, a lack of grievance mechanisms and mis-payment of land- and sea-based workers at the sites covered by the assessment.

Nestlé stressed the findings were not "unique or limited" to its own supply chain, and warned "virtually all" companies sourcing seafood from Thailand were at risk of abuse in their supply chains.

It added it had launched a comprehensive action plan that would be implemented "immediately" to safeguard its own supply.

"Nestlé is committed to eliminating forced labour in our seafood supply chain in Thailand, working alongside other stakeholders to tackle this serious and complex issue," said Nestlé executive vice president of operations Magdi Batato.

"We believe that our action plan will help improve the lives of those affected by unacceptable practices. This will be neither a quick nor an easy endeavour, but we look forward to making significant progress in the months ahead."

The action plan includes a series of actions designed to protect workers from abuse, improve working conditions and tackle unacceptable practices including underage working.

This will include the establishment of a migrant workforce emergency response team, setting up a grievance mechanism, providing training for boat owners, raising awareness about minimum labour standards, establishing better traceability of raw materials and enabling verification of labour standards in fishing vessels.
Nestlé said the rollout of the action plan will continue through 2016 and it will report publicly on progress in its Nestlé in Society Annual Report.