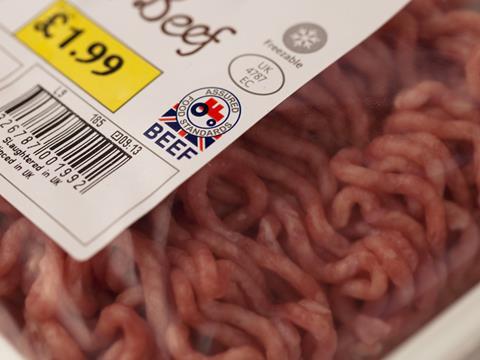 Red Tractor says it will go ahead with plans to introduce tougher standards for beef after an industry consultation supported the move.
The organisation wants to introduce 'whole-life' assurance for beef, which would require cattle to have spent their entire lives on an assured farm to be allowed to be sold as Red Tractor beef. At present, they need to have spent just 90 days on an assured farm.
The proposals were slammed by beef farmers when originally mooted, with concerns raised over the potential cost implications.
However, Red Tractor said its consultation on the issue showed industry consensus that the delivery of lifetime assurance for beef was "an important objective to protect the integrity of the Red Tractor brand."
The organisation admitted there were some concerns about how changes to the scheme would be implemented, and said it would continue to develop and discuss options for farmers.
It also said it would base any future system on the status of the individual animal, not the farm, giving producers the option to handle both assured and non-assured stock.
"Whilst we will progress the move to lifetime assured beef, the message we have heard loud and clear is that we must do so cautiously," said Red Tractor CEO David Clarke.
"Obviously there are still a number of points to be finally resolved to allow us to progress. We will ensure that we have detailed dialogue with the key industry groups over the next few months to hear their views, seek their input and to keep them updated with developments."