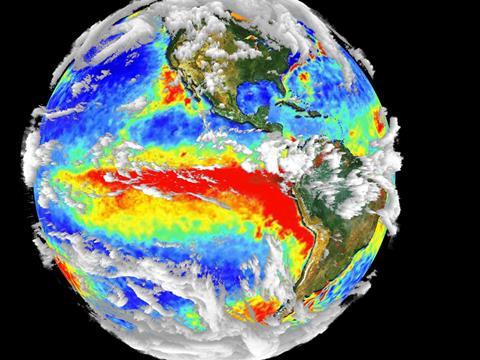 The World Meteorological Organization (WMO) has warned the current El Niño phenomenon is set to be one of the strongest on record.

The latest data suggests the weather event is the most intense seen since 1997/8, when El Niño led to severe drought, flooding and forest fires across the world. So what is the possible impact for agricultural commodities this time?

El Niño influences seasonal temperature and precipitation across the world. It can have a disastrous impact on crops in some regions - with increased risk of drought hitting yields in Southern Africa, Northern Australia, South East Asia and some parts of the Americas. But it can also result in increased yields of some crops as a result of higher rainfall in some areas.

According to asset management company Schroders, agricultural commodities affected by an El Niño event include coffee, cocoa, palm oil, soy beans, corn, sugar and wheat.

The impact on maize and soybean prices is usually relatively moderate because El Niño is associated with increased production in major growing areas of the US and Brazil.

Coffee, cocoa, sugar, palm oil and wheat are more vulnerable, with big price spikes in these commodities seen during some previous El Niño years.

However, the severity of these price spikes had almost no relation to the intensity of the El Niño event - with the biggest increases often experienced during "moderate" years.

A recent report from the UN Food and Agriculture Organization concluded the impact on crops seems to be more dependent on when El Niño reaches its peak than on its intensity.

The WMO predicts this year's event will peak sometime between October 2015 and January 2016 - so it is very much a case of wait and see. The worst, and indeed the best, could be yet to come.