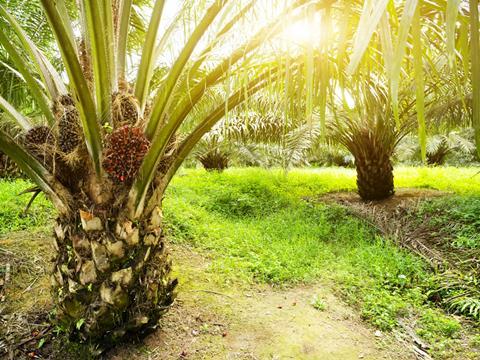 Ingredients supplier Silbury claims to have launched fully traceable, sustainable palm oil into the UK market.

Supplied by South American producer Daabon, the identity preserved (IP) palm oil is fully traceable to farms in Columbia, allowing customers to "meet demand for palm products that have been produced without harm to people, animals or the environment," said Silbury.

Daabon claims to be the first palm oil supplier in the world to be accredited to RSPO Next, the highest and most stringent level of certification for sustainable palm oil, which guarantees no deforestation, no fire, no planting on peat, reduction of greenhouse gases, respect for human rights and transparency.

The company, which sources from independently run plantations and family farms as well as its own plantations, is also certified by Fairtrade USA and the Rainforest Alliance, and verified by the Palm Oil Innovation Group (POIG).
A range of IP palm oil products will be available in the UK, including refined (RBD) palm fruit and palm kernel oils; palm shortenings; fractionated products such as liquid olein for frying and solid stearins, and palm oil blended with soy, sunflower or rapeseed. Both certified organic and non-organic will be available.

"There is unprecedented demand in the food industry for vegetable oil products that are not linked to human abuses or deforestation," said Gary Lewis, director of oils and fats at Silbury.

"Through our partnership with Daabon, we can give manufacturers and retailers complete confidence that the palm products they are using adhere to the world's strictest standards of responsible production, and we can show them the exact origin."

It comes as more than 600,000 people signed a petition calling for a 'ban' on Iceland's planned 'say no to palm oil' Christmas ad to be overturned.

The ad, an animation originally created by Greenpeace and rebadged by Iceland, features an orangutan who explains to a girl that his home has been destroyed by deforestation caused by palm oil production.

It was banned by Clearcast, the body that approves ads on behalf of the four major UK commercial broadcasters, on the basis that it does not comply with rules on political advertising.