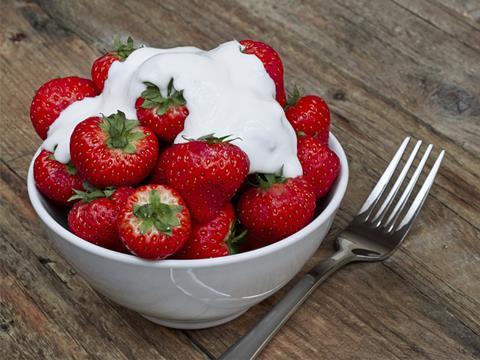 The recent wet weather will not put a dampener on strawberry supplies for Wimbledon, growers have insisted.

May was particularly damp this year, with Met Office data showing the majority of the country faced above-average rainfall and some areas suffered twice the monthly average.

As a result, the strawberry season got off to a slower start than hoped, and the crop is currently behind 2014 levels at 13,500 tonnes, compared with 15,900 tonnes this time last year.

"The dull weather through April and May meant that main season strawberry production was about a week later than last year in starting," said Berry Gardens MD Nick Marston, on behalf of British Summer Fruits.

However, Marston said the past two weeks' production volumes were similar to last year's levels, and the volumes over the next four weeks were expected to be "well up" on last year - which should mean plentiful supplies in time for the tennis.

"They have actually put Wimbledon back a week this year and it starts on the 28 June, which is great news," he added. "We should have really good supplies of strawberries right the way through until the end of the tournament."

In May, British Summer Fruits predicted strawberry sales would hit record levels in 2015, up to £325m from £275m in 2014 as a result of an extended season and strong demand.

Marston said the industry was still set to hit these targets - with consumption holding up last month despite the rain - although he admitted sales would depend to some degree on weather conditions in coming months.

According to the Met Office, warmer weather is on its way, with high pressure due to bring a "much quieter and more pleasant spell of weather".