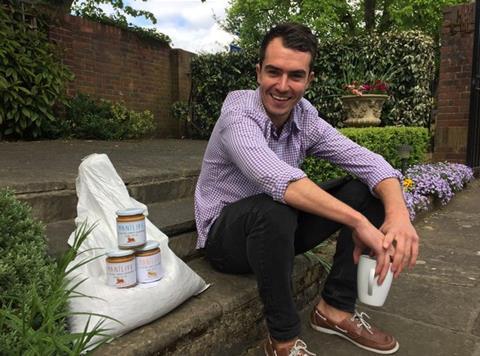 A young entrepreneur is desperately seeking a business that can process a tonne of nuts into peanut butter after losing his planned manufacturer.
London-based Stuart Macdonald has developed peanut butter brand ManíLife – and has shipped 1,250kg of Argentine peanuts into the UK – but is now looking for a processor since learning the manufacturer he intended to use can no longer do the work.
"We are frantically looking for a replacement," Macdonald told The Grocer this week. "The ideal candidate will be able to store the 1,250kg while nutritional analysis is carried out and labelling finalised, which should take no more than 21 days. They will then be able to process the peanuts into peanut butter and package it in jars."
Macdonald became interested in peanut butter after working in Argentina with peanut butter social enterprise Mil Mantecas, which looked to capitalise on the nutritional benefits of peanut butter through working with soup kitchens and families in poorer communities. He considered launching his own peanut butter brand in the country but was told it was extremely difficult for a foreigner to get a business started in Argentina.
Instead, he plans to launch ManíLife in the UK, where sales of peanut butter have soared 13.3% to £62.4m [Kantar Worldpanel 52w/e 14 October 2014]. "I plan to offer a premium product, targeted at the growing foodie, label-checking community, the middle-class mother, and the lifestyle sports athlete," said Macdonald.
"The sporting market is relatively unexplored," he added. "We eventually want to be selling the butter in squeeze packs, to celebrate the spread as a snack on its own and target the growing active sports market."
Inspired by working with the social enterprise in Argentina, Macdonald also plans to work with soup kitchens and donate 5% of every batch of the peanut butter produced.