Admitting that its safety cushion of spare power capacity has shrunk to just 4.1%, last month's stark revelation by the National Grid immediately sparked fears of a widespread blackout across the UK.
That fragile 4.1% is the lowest level for seven years, and the resulting headlines conjured up images of the infamous three-day week, which lasted from 1 January to 6 March in 1974. The government was forced to step in and ration electricity across the UK, and all commercial users were limited to three days of electricity a week.
Those with long memories will recall that supermarkets , along with hospitals and newspapers, were exempt from the rationing. But the number, size and energy requirements of Britain's supermarkets has increased dramatically since 1974. Back then, Tesco had about 800 stores. It now has 3,370 stores, in all different shapes and sizes, including almost 1,000 hypermarkets, and total floor space exceeding 400 million sq ft. In short, it's by no means certain that Tesco, or any other retailer, would get a free pass this time round.
So what is the prospect of a blackout? What is the government doing about it, 40 years after it was first forced to take such drastic action? And how can retailers help by switching their lights to LED?
Speaking to The Grocer this week, Amber Rudd, parliamentary under secretary of state, insists that fears of a blackout are misplaced, citing the US Chamber of Commerce data ranking the UK as the fourth most energy-secure nation on earth.
"The lights will not go out this winter," she says, firmly. "We have given the National Grid the new tools they need to meet energy demand this winter, and we are working on a long-term plan to turn around a legacy of underinvestment in our energy sector."
Those tools include powers to put power stations on standby, and pay large energy users (including retailers) to decrease demand at peak times. Rudd claims that will ensure the lights stay on. So for this winter at least, the UK should, technically, be blackout-free. However, the fact that the potential for a blackout is even being taken seriously should set alarm bells ringing.
Even if Rudd's prediction is correct, and the UK remains blackout-free, there is also the prospect of a brownout, where the National Grid deliberately reduces voltage to ration electricity supplies in order to stop a full-blown blackout taking place.
Should a brownout happen, lights will dim and flicker. That may not sound too problematic. However, some appliances with motors, like refrigerators and freezers, could react to the drop in voltage by sucking up more current, which could make them burn out. Also, computers, Wi-Fi routers, televisions and suchlike could malfunction. So even if retailers can swerve a blackout, they could do without a brownout, where fridges and freezers fail and the checkouts go haywire.
Besides, experts warn that even if we escape supply interruptions this year, the UK's energy situation will, inevitably, worsen.
Coal and oil-fired stations are being forced to shut down this decade to comply with EU emissions regulations, and for the UK to meet its own legally binding target to halve CO2 emissions from 1990 levels by 2027. That means expensive imports are likely to continue to rise - the UK spent £365m importing electricity in the first half of 2013, according to ICIS, twice as much as it imported in the two years previously.
"We've seen enough installations to know the technology is fit for purpose in the vast majority of retailers"
And while the UK has invested a whopping £45bn in electricity infrastructure since 2010, and plans to spend £24.5bn on a single nuclear power station at Hinkley Point, in Somerset, last Thursday it was reported that construction of the reactor, which was originally scheduled for completion in 2023, could be delayed for years after EDF Energy, the company hired by the government to build it, said construction of an identical plant in France was delayed by five years due to problems with suppliers of key components. Hinkley Point will be using the same suppliers. And if the project is delayed, or even scrapped altogether, the ready supply of energy to the UK will be weakened further.
According to the Department of Energy & Climate Change's "Delivering UK energy investment" report in July, another £100bn will be required by the end of the decade. But there is a cheaper solution. Instead of continuing to plough billions in, the report claims the UK could save the equivalent output of 22 power stations if it reduces demand through energy efficiency measures. And eco-efficiency proponents see LED lights as the next big technology that could dramatically cut electricity demand - and bills.
In the case of the retail industry, the impact of switching to LED lighting could be huge. Retailers use 10% of the total National Grid and 43% of that goes on lighting. So switching to LED would ease the pressure on the National Grid, as well as lessen the risk of a blackout, or brownout, in the years to come.
It would also save retailers billions on their energy bills over the next few years. It's why Tesco, Sainsbury 's, Asda , Morrisons and more have begun to make substantial investments in LED. But, generally speaking, uptake across retail has been slow. And The Grocer's Switch the Lights campaign is aiming to speed it up.
Swift payback
Improvements in LED technology, combined with falling costs, mean energy savings alone can repay capital outlay in as little as two to three years. For example, one retailer, supported by the Carbon Trust recently invested £65,000 in LED lighting, and is projected to save £28,000 annually off its electricity bills. Others predict payback even quicker than that. It means there is now a firm business case for investing in LED.
"We've seen enough installations to know the technology is fit for purpose in the vast majority of retailers," says Smyth. And there are also a plethora of financing schemes that mean retailers do not have to put money up-front, but can repay the investment from energy savings.
The government has also launched an Enhanced Capital Allowances Scheme (see Amber Rudd Q&A, left), which allows companies to write off the cost of energy efficiency investments against taxable profits.
It has also launched a new Energy Savings Opportunity Scheme. "ESOS is helping businesses identify more energy and cost-saving opportunities" says Rudd, who adds that the government expects the scheme to net benefits of about £1.6bn to the UK economy.
And without question, she adds, one of the biggest opportunities to save on bills is by switching to LED. "The potential savings can be substantial, because lighting accounts for anywhere between 20% and 50% of the electricity commercial enterprises use," she says. "We know that major retailers are leading the way in improving their lighting efficiency. And we're confident more retailers can follow their lead."
what is the government doing to prevent a blackout?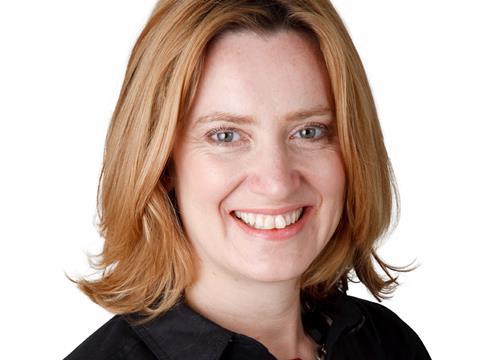 Amber Rudd
Parliamentary Under Secretary of State for Energy and Climate Change
How serious is the UK's energy security problem? We know that becoming smarter and more efficient energy users goes hand in hand with market reform. Driving greater efficiencies will help people to reduce their energy bills at the same time as helping us meet our 2030 carbon reduction targets.
The UK has made great strides in the past 10 years in energy efficiency. What is the scope for improvement? We've come a long way - the UK's energy consumption is down in eight of the past nine years and we're taking action to improve energy efficiency in both the domestic sector and non-domestic.
Importantly, one of our biggest schemes is now taking off - the Energy Saving Opportunity Scheme (ESOS). Around a third of the UK's energy demand comes from large businesses, so it's vital we have the support in place to help them identify energy saving solutions and - ultimately - save money on their bills. Indeed, it's been estimated that big businesses could save more than £250m on bills each year.
How do you incentivise retailers to switch to LED? LED is becoming more widely available and used. Today, the least efficient lighting products have now been removed from the market, which is responding with demand for more cost-effective, energy-efficient lighting options.
In January next year we'll be publishing a guide on energy efficiency for small to medium enterprises (SMEs) to highlight the clear financial and business incentives of being smarter about energy use.
There are complaints in the industry that there are too many regulations governing energy performance. Will the Energy Savings Opportunity Scheme do anything to harmonise the picture? We've already taken steps to reduce the overlap and administrative burden of policies such as the Carbon Reduction Commitment (CRC) scheme. We also got rid of the overlap between the CRC and Climate Change Agreements (CCAs), to cut administration costs by 55%, saving businesses around £275m in total up to 2030.
Do you have any examples of what retailers have been doing with LED that paints an encouraging picture for the rest of the industry to follow? Last week Debenhams announced they had begun rolling out LEDs as standard. And Sainsbury's too is trialling LED lights in individual stores - reporting a 59% reduction in energy from lighting.
What are the next steps for the government? The Energy Saving Opportunity Scheme is a major policy, which could deliver net benefits of around £1.6bn to the UK economy and kickstart best practice among businesses large and small. I'll continue to work alongside businesses to make it easier and simpler for the industry to achieve their energy efficiency potential. Energy efficiency lies at the core of what this government is doing. We've made significant progress in cutting our energy use and our energy bills, and to reform the UK's energy market to ensure that we can supply future generations with stable, clean and affordable energy. I'll be publishing these findings in this year's Energy Efficiency Strategy Update later this month.