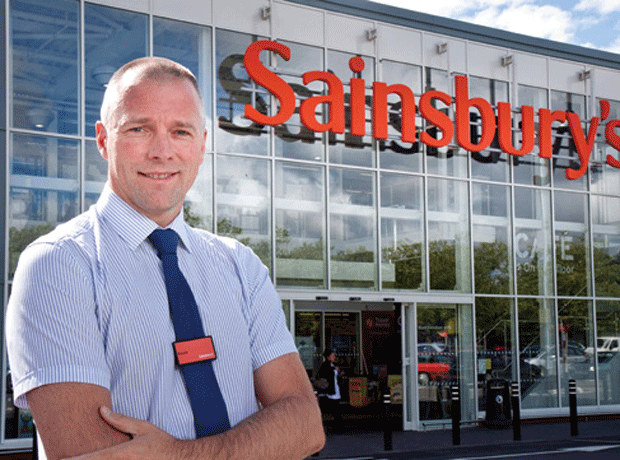 Winner: Sainsbury's Heyford Hill, Oxford
Store manager: Kevin Morton
Opened: 1986
Size: 67,000 sq ft
Market share: 22.9%
Nearest rivals: Asda - 1 mile, Tesco - 1.3 miles, Waitrose - 2.8 miles
Store data source: Analysis by CACI. Call the market planning group on 020 7602 6000

It's now six wins in a row for Sainsbury's in The Grocer 33. Why do you think it is doing so well? It really demonstrates the strength of the Sainsbury's brand. The past few weeks have been really difficult because of the challenges of the weather, but Sainsbury's is really joined-up as a business so we've continued to deliver a good shopping experience - concentrating on availability and customer service.

And how did your colleagues react when you told them they'd won Store of the Week? They were thrilled. It's a great reward for all 370 of my colleagues. They take real pride in maintaining the high standards of the store and we always aim to be the best in town.

Two Sainsbury's stores have opened near you recently - in Cowley and Bicester. Has this affected trade? The brand is very popular in Oxford. Both the new stores are doing really well. Cowley is only a couple of miles from us but we've felt no impact since it opened, which really demonstrates the strength of both Sainsbury's and the store.

Have you been to have a look at the new stores? Yes, and they are very impressive. We helped out with Cowley by training some of the colleagues here.

Has there been anything new in your store recently? Last Wednesday, we launched Mobile By Sainsbury's. We have a display in our general merchandise section. So far it has been well received and has created good customer interest.

Has your store been getting involved in the Sainsbury's Summer Series? Yes. Two of my colleagues went to the Olympic Park at the weekend to watch the event. They had a really good time.

What plans do you have for the next few months? Christmas planning is not too far away, so we're going to continue doing what we've been doing so that we have a fantastic run-in to Christmas.