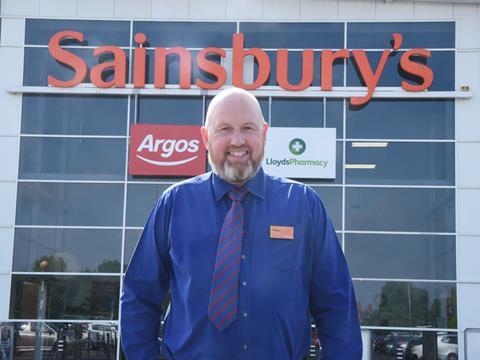 Are you pleased with the win? The whole team is very happy and excited about it. I've even texted the store's manager, despite her being on holiday.

What sold well over the bank holiday? Our clothing sold really well, especially with the 25% promotion we had for the entire four-day weekend. Soft fruit, beers and wines, barbecue food and salad items did very well too.

How has the store reacted to its growing online sales? We've always done very well with online custom and got a distribution expansion just before Christmas to help us generate even more sales. We got another van to help distribute sales more efficiently too.

Are employees happy with the base pay increase? As most will be receiving a pay rise and will be much better off, many are very happy with it.

How do you attract customers? We strive to be a one-stop shop. A key thing is keeping the front entrance clean and tidy with displays of timely products, which allows customers to browse at their own pace.

What's your favourite part of the store? Our non-food offer is probably what makes us stand out most. We've got massive clothing and home departments, not to mention our lovely café and Argos store. All of this has made us a destination store where shoppers come from all around the local area.

How have staff reacted to the merger with Asda? Most see it as a positive change for the store.

How do you get the best performance from staff? I pride myself on knowing as many employees personally as I can, and try to speak to as many as I can throughout the day. It's small things like that which help ­create a can-do attitude from staff throughout the store.

How do you manage surplus food? We support local food banks and encourage customers to do the same with donation points at the ends of tills.
Winner: Sainsbury's Nantwich
Deputy store manager: Simon Leadbetter
Opened: 2011
Size: 60,000 sq ft
Market share: 29%
Nearest rivals: Morrisons - 0.9 miles, Aldi - 1 mile, Asda - 3.8 miles, Tesco - 4.5 miles
Store data source: Analysis by CACI. Call the market planning group on 020 7602 6000