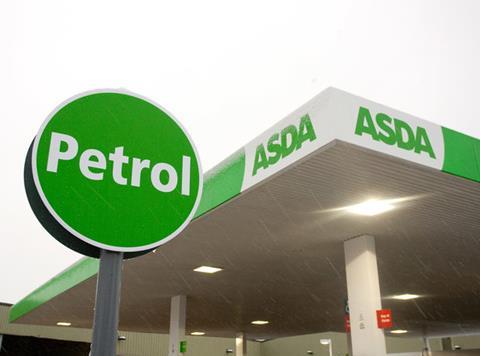 Britain's biggest supermarkets are to cut fuel prices by up to two pence a litre in filling stations across the UK.

An announcement by Asda, which said it was capping the cost of petrol at 114.7p and diesel at 116.7p at its 301 stations from tomorrow, was followed by a round of cuts from its rivals.

It comes after official figures showed average fuel prices had risen by 16.8% in the last year, reaching their highest level since December 2014, following a sharp fall in the pound since Brexit.

Asda said motorists would be able to benefit from cheaper fuel due to a fall in wholesale prices in the past week.

"Today's latest move shows that Asda is once again leading the way in reducing the price at the pumps to help the millions of motorists across the UK," said Asda head of petrol trading Dave Tyrer.

"Our new national price cap of 114.7ppl on unleaded and 116.7ppl on diesel will be welcomed by the millions of drivers who have seen fuel prices climb over the last 12 months."

Morrisons followed suit by cutting prices by up to two pence a litre at all of its 333 filling stations.

"We will always aim to drop prices as soon as we can and always keep them far below the UK average," said Morrisons services director Roger Fogg.

Sainsbury's said its fuel prices were under review daily with "an eye on remaining competitive".

The cuts come days after chancellor Philip Hammond kept fuel duty frozen until 2018 in his Budget.

Tesco confirmed that it was also cutting prices.
"We know that low fuel prices are important to our customers so to provide a little extra help, we're cutting the cost of petrol and diesel by up to 2ppl at all of our 500 filling stations," said a Tesco spokeswoman.