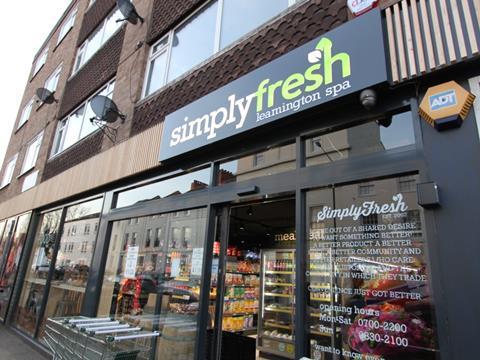 Fast-growing symbol group Simply Fresh has laid out ambitious plans to grow its estate to 350 c-stores within five years.

The convenience operator launched in 2009 and currently has 48 c-stores operated by independent retailers.

Director Kash Khera told The Grocer Simply Fresh wanted to reach 350 stores by aiming to open 70 stores this year and 140 by 2015.

A new c-store will open in Kenilworth, Warwickshire, next week and a further "10 to 15" c-stores will open over the next eight weeks.

"We're ramping up but we're about quality not quantity," Khera said. "We're very much brand focused and have learnt from other symbols who have opened lots of stores, where it's been more of a numbers game.

"We've been able to decide that's not where we want to be positioned. It's more of a premium offer. What retailers and consumers are after is something a little different. They know what other symbols have to offer and having a new brand appeals to the consumer," he added.

According to The Grocery Retail Structure 2014, published last week, Simply Fresh grew its estate by 7.1% last year, ahead of growth of 2.8% for the symbol group sector as a whole.

Simply Fresh is also looking to innovate further and is trialling a 'nice as pie' food-to-go concept, offering premium pie and mash for £3.95, with six flavours including Angus steak, chicken and asparagus and cheddar, stilton and onion, Khera said.

It also plans to offer services such as free wifi and charging points for mobiles in stores. This year, it will trial a new click & collect locker concept called Local Letterbox Parcel Pod. The lockers, which are installed with a changing facility to enable customers to try clothing bought online with an option for immediate return, will be installed at 19 sites.