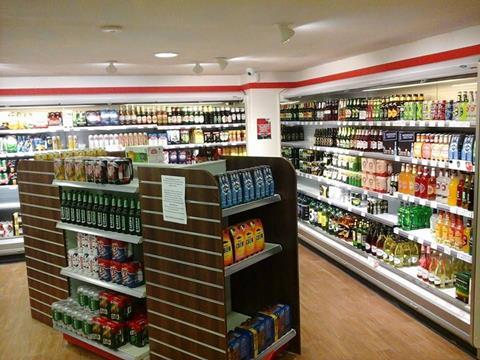 United Wholesale Scotland has opened a 5,000 sq ft Day-Today outlet in Kirkcaldy – its biggest to date.
The new outlet is the first of the 250 Day-Today and Today Express convenience stores to include a Cuisine de France in-store bakery and a Costa Coffee.
The store also has a section dedicated to Polish groceries, one to World Foods and a "power aisle" with deals displayed on pallets.
The company said an extensive selection of fresh fruit and vegetables sourced from local suppliers reinforced its commitment to promoting the importance of living a healthy lifestyle.
Plans are afoot to isolate the licensed section, and to make it a "shop within a shop", to help promote responsible retailing because access to alcohol will be restricted.
Day-Today symbol store controller Naeem Khaliq said Kirkcaldy was the ideal place to launch the symbol's biggest store. "We've identified a gap in the market for a store of this type in the local area, and we're sure it will be a welcome addition.
"It's important for us to attract a vast array of customers – from the daily shopper and the customer looking to top up on weekly shops, to the person that's looking to do a full shop and buy in bulk – and the features we've included will be conducive to that."
Khaliz said the store was a convenience operation but it was vital the company brought in elements of the supermarket shopping experience.
"A store like this has the potential to become a big part of the community," he said.