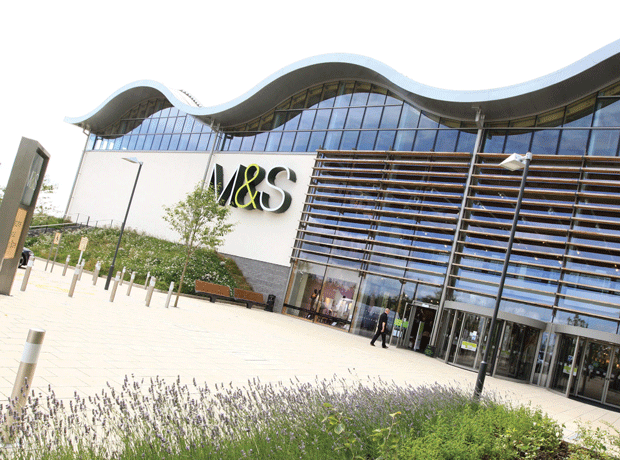 Marks & Spencer is looking to slash costs across its food business by 2% per annum.
The retailer told suppliers at a trade briefing in London last week it would be reviewing its supplier base against the 2% target, and planned to redistribute £500m worth of business over the next 12 months.
The move comes after M&S ranked food suppliers under four headings earlier this year: strategic, core, nurture and review. It warned that those in the final group could face the chop if they failed to turn around their performance.
Senior management, including M&S executive director of food Steve Rowe and food trading director Andy Adcock, told suppliers M&S also needed their support to manage inflation and pledged that the retailer would not put up prices faster than rivals.
They said M&S wanted to improve price perception against Waitrose and conceded that the myWaitrose loyalty card was working very well.
However, they were upbeat about current trading and said food - up 1.8% on a like-for-like basis in Q1 ending 29 June - was growing ahead of the market, highlighting strong sales of celebration and healthy ranges. The business had benefited from improved availability through better forecasting and by putting more products into store.
Management said M&S would continue to invest to improve availability further and reduce store servicing costs.
It also revealed that M&S would be launching 230 new lines for Christmas this year and planned to spend £15m on its festive marketing campaign.
Suppliers reacted positively to the conference - albeit with some reservations.
"They were buoyant and quite celebratory. They are getting their house in order and food is doing very well but there are challenges - Waitrose appears to be a bit of a thorn in their side," a supplier told The Grocer. "For us, the conference was tainted by the 2% cost target, which is a big ask."
Another supplier was less concerned about the cost-cutting target and said M&S was willing to help suppliers lower costs - by adjusting production run lengths and forecasting, for example.
"The overall tone of the session was confident. They are much more agile than they used to be - decision-making is more streamlined - and Steve Rowe can take a lot of credit for that," the supplier said.
M&S was pleased with feedback from suppliers. "The theme of the day was supplier collaboration and the hard work we're putting in to working together on costs and efficiency to ensure we continue to offer great quality, innovation and value," said a spokesman.