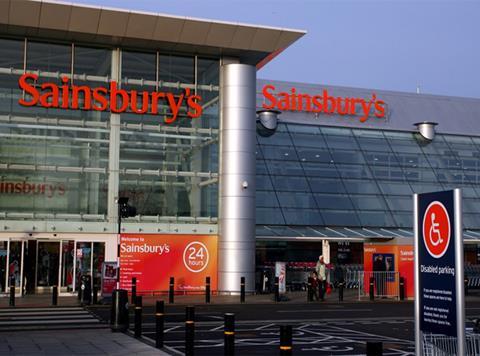 Sainsbury's has emerged as the clear winner of Christmas among the big four supermarkets, posting market-beating sales growth of 3.1% for the 12 weeks to 5 January.
As the discounters continued their strong growth, Sainsbury's was also the only big four supermarket to hold onto its market share, of 17.1%, according to Kantar Worldpanel.
In contrast, Tesco's sales rose 0.2% during the three months, but its market share fell from 30.4% to 29.6%. Asda grew its sales by 0.8%, but its share fell from 17.5% to 17.1%, while Morrisons saw its sales fall 1% and its market share from 12% to 11.5%.
It means that Sainsbury's is now neck and neck with Asda on market share in the fight to become the UK's second-biggest supermarket.
At Waitrose, sales rose 6.4%.
Aldi and Lidl, meanwhile, both continued their strong run of sales growth, reporting sales up 29.4% and 17.5% respectively. However, they were both beaten by frozen discounter Farmfoods, which chalked up sales growth of a whopping 41.9%.
Rival frozen discounter Iceland saw its sales increase 3.8%.
It was also a strong showing from the convenience sector. The Co-operative Group bounced back from a run of negative sales growth by posting growth of 0.4%. Symbols and independents grew sales by 3%.